View the Space to Launch Mobile Platform
---
---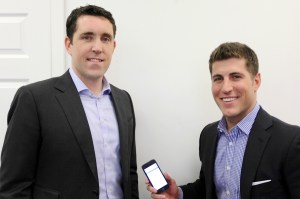 Commercial real estate leasing startup View the Space is preparing to introduce a mobile reporting platform, Commercial Observer has learned.
Next week, the real-time data provider, which aims to streamline the leasing process for brokers and landlords, will introduce the mobile platform for iPhone and iPad after beta testing the product for the last couple of weeks.
The mobile access will allow real estate pros to log or view information "on the fly," Ryan Masiello, the chief revenue officer for VTS, said.
"The more institutional money that's backing commercial real estate, the more data people want," Mr. Masiello  said. Landlords and brokers "can use it to be more competitive in the marketplace."
VTS unveiled its reporting platform (which allows users to quantify market velocity throughout a portfolio) last July and since its inception as a virtual space tour creation platform in January 2012 has amassed 233 customers and 1,523 buildings. Of those buildings, a couple of hundred are in New York City and 90 percent of the customers are landlords. Mr. Masiello boasted that the customer growth rate is 688 percent.
To what does Mr. Masiello attribute the leasing software company's success?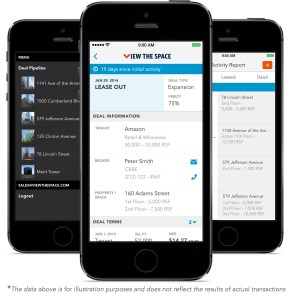 "We're the only company that is combining and centralizing the entire process for brokers and landlords and that's why we've gotten so much traction in the market," Mr. Masiello said. "Comps show you what already happened. This [also] shows you what is happening."
The company got a boost at the end of last year when it secured a $7 million round of venture funding provided primarily by Trinity Ventures of Menlo Park, Calif. The majority of that money, Mr. Masiello told Commercial Observer, will go into software.
New features on the not-so-distant horizon include a visual aid for learning whether tenants are looking to relocate or renew, call reminders and a way to benchmark against other landlords.
Customers who have provided testimonials on VTS' website include Stephen Siegel of CBRE and David Falk of Newmark Grubb Knight Frank, Steve Durels of SL Green Realty and Roger Silverstein of Silverstein Properties.
VTS is a subscription model with a per-building rate starting at $200 per month and going up to a few hundred, depending on levels of information access.
The company has three offices in the U.S. with a goal of opening four more this year.
The company's current New York City digs are on the fourth floor at 360 Seventh Avenue at 30th Street, but it will move to its new digs in the summer, Mr. Masiello said. The firm's new space spans more than 7,000 square feet at 142 West 36th Street, Commercial Observer previously reported.
VTS is not the first commercial real estate tech service provider with a mobile app.
CoStar Group launched its iPad app, CoStarGo, in 2011.
In its press release at the time, CoStar said: "For the first time, commercial real estate professionals will be able to access CoStar's extensive property and market data, sales comparables and tenant information in a dynamic mobile interface wherever they are."
Web-based app Flyer IO, which provides the real estate industry with marketing tools, is optimized for mobile.
Isaac Herrera, founder and CEO of Flyer IO, said of VTS' mobile app: "The launch of their mobile product will not affect us."
142 West 36th Street
,
360 Seventh Avenue
,
CoStar
,
David Falk
,
Flyer IO
,
Isaac Herrera
,
Newmark Knight Frank
,
Roger Silverstein
,
Ryan Masiello
,
Silverstein Properties
,
SL Green Realty Corp.
,
Stephen Siegel
,
Steven Durels
,
Trinity Ventures
,
View the Space
,
CBRE