Reebok Fit Hub Headed to 1 Union Square West
---
---
Reebok is getting in on the CrossFit craze, and will combine its own cross-fit gym with a retail space at an address currently occupied by Diesel jeans.
The athletic apparel  and footwear company inked an 11,600-square-foot deal at 1 Union Square West that will become the flagship Reebok Fit Hub retail space and cross-fit center.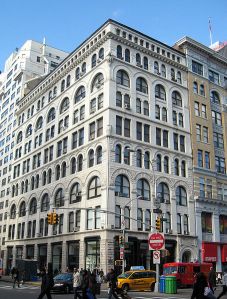 The hub will be split between 4,800 square feet of ground-floor retail space and a 6,800-square-foot gym on the lower level. It will be the third location of the Fit Hub concept–and the first below 34th Street–as it undergoes a 10-store national roll-out.
Jeremy Ezra and Yael Amron of RKF represented Reebok in the transaction. Eugene Warren and William Abramson represented the landlord, Buchbinder & Warren, in-house.
"Many international tourists come here in addition to locals that are sophisticated, youthful, and athletic," Mr. Ezra said in a prepared statement. "Other fitness-based and sportswear retailers have done extremely well in the market, and when you add in stores like Whole Foods and the greenmarket, Union Square is developing into a wellness district in its own right."
The Union Square Reebok Fit Hub is expected to open in the spring of 2014.