Eastern Consolidated's Adelaide Polsinelli On The Art Of The Off-Market Deal
---
---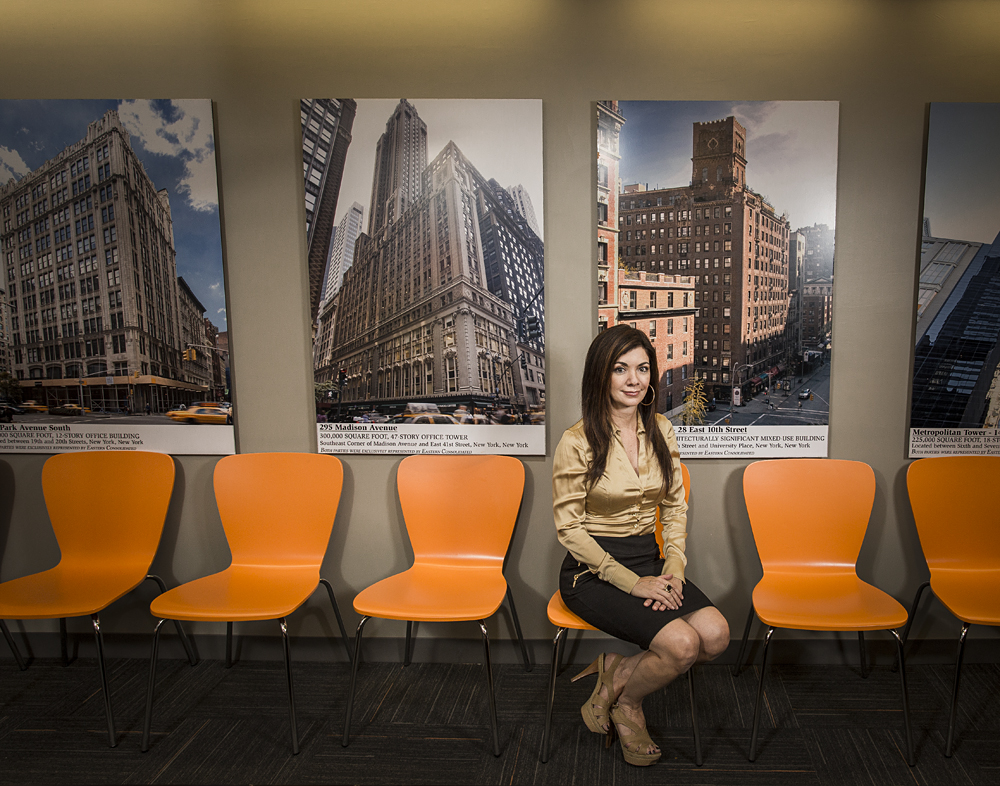 A lifelong New Yorker and 27-year veteran of the real estate industry, Adelaide Polsinelli jumped from her role as associate vice president at Marcus & Millichap to a senior director position at Eastern Consolidated in March 2012. At Eastern, Ms. Polsinelli focuses on a broad range of investment opportunities, and in her 18 months there she has handled premier properties in Manhattan hot zones like the Bowery, Soho and the Upper West Side. Ms. Polsinelli, a former columnist for The Commercial Observer, spoke last week about her past year, her predictions for the fourth quarter and changes in the industry and New York City. 
The Commercial Observer: You had several noteworthy Downtown deals close at the very tail end of last year. Describe that process.

Ms Polsinelli: One of the bigger ones was the "King of Greene Street" [at 72-76 Greene Street]. That was a great deal, because I did it off-market. It became a very critical year-end close deal, so the timing put a lot of pressure on it. Every moment counted. We had three or four other deals that fell through—one crashed, and the other had to be in place in a nanosecond. So having to find the right buyer who could close without taking advantage of the seller's need—it all had to be achieved with balance and perspective. There was one thing that could not change: the closing. So we had to make sure everything else—the price, the terms—was in place. Apple had been the tenant and just left. We'd had income, and now we didn't. It was a volatile transaction.
You had another off-market deal around that time at 210 Bowery. Is there a certain prestige to negotiating off-market?
Yeah, it adds a bit of mystery. And not everyone wants to be a participant in a public bidding war. You turn around and say, "Wow, I just outbid 20 of the smartest minds in real estate. What did I do?" [Laughs] But really it's a blend. If you're working toward a seller's best goal, you need to find a method where you're reaching the off- and on-market buyers.
Retail condos are another facet of the market you work with frequently and helped bring to prominence. Describe their appeal. 
You know, part of what I'd seen in the marketplace was that a lot of the deals making headlines were retail-driven. When you look at a real estate transaction and see what the values are for the upstairs, downstairs and retail and see that the ground-floor rents are achieving a certain level and people are capping those separately from residential or office, you can strip that apart and see, wow, the retail component could be worth so much more by itself. The buyer is looking at the deal in two different ways, and it's not achieving the maximum amount for the seller. Why not cater separately to the guy who'll pay the most for retail and the guy who'll pay the most for residential? The parts are worth more than the whole. Retail condos really are the urban equivalent to a single-tenant triple-net deal—the Walgreens out in Minnetonka. It's a safe place to invest in real estate without the headache of ownership. It opens a new world in real estate investing. And New York City has to be on the cutting edge.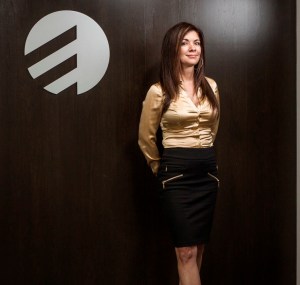 O.K., so I don't look at it as Harlem. I look it at as "Are we buying on an avenue, on a strong thoroughfare, in a neighborhood that's encouraging development and where retail and investment are thriving?" There are different corridors that make more sense than others. This one makes sense because it is a) a corner b) an avenue and c) near other retailers, like Costco and Target. Muss Development has already built in the area, so you know it must be established. Maybe it's time for another developer who's not as big and wants to start small. We're also looking at putting a retail owner with a partnered developer who'll do the residential and they'll buy it together.
How strong has interest been in that property? It's the dog days, and things are typically quiet. 
You'd think it would be slow. [Laughs] It's another reason I'm not away this weekend. It's off the hook, which is weird for this time of year.
Why is it so busy this year?
I really think a lot of it has to do with people wanting to get their deals done with 1031 [exchange] deadlines. And there's a lot of money out there chasing a lot of deals. There just aren't many deals that are ready, set and go.
Speaking of deadlines, what's your forecast for the fourth quarter? 
The market has been really strong. Going into the last quarter, I have about 18 exclusives that I've got to sell, good-size deals that have a lot of value. Getting them done by the end of the year is significant. A lot of people are concerned about the future. And I'm less worried about the short-term than the bigger picture: the Fed. Right now, I think there are more risks on the federal level as the Federal Reserve continues to suggest that they'll reduce buying long-term securities, which will push interest rates slightly higher.
They can't be this low in perpetuity. 
Yeah! However, they'll keep the pressure up as long as the economic reports on national and international levels stay positive. But if things turn, they're well-equipped to keep interest rates low. If things start to look good, they can go up. And that would be significant to our market.
Another big question about the future on a more local level is who'll be the next mayor. Who's your preferred candidate?
I'm spoiled. Ed Koch was my neighbor for many years. [Laughs] So I've seen a lot of what goes on in local politics. And I just feel whoever we choose—and I've not made a decision yet—has to be about making sure the city doesn't keep taxing the hand that feeds it. I don't think any new mayor will do anything dramatically different. But the real estate industry has to make sure our voice is heard on a very serious level.
Would you agree that Mayor Michael Bloomberg has been a friend of the industry?
I would say that the best way to decide if a mayor has been good for the city is looking at how the city looked when they started and as they leave. And if it looks good when they're out, they've done a good job.
I was born and raised on MacDougal Street. And I didn't move too far—to Fifth Avenue and Washington Square Park.
The Village, and the whole city, has changed so much. Even as a real estate broker, do you get nostalgic? 
No, no, I love the new city that has grown and become so much safer. It's become an oasis where before it was more rough and tough. You didn't walk to Soho. You never went east of West Broadway, because it wasn't developed. Broadway was old textile companies and stores. It wasn't the national retailers that we have today. And I think the economics changed so much that the city—and Downtown Manhattan especially—has become so much more desirable.
This might be a sensitive subject. But Eastern was in the news recently regarding a pornographic video allegedly sent by Robert Khodadadian, who worked on your team, to a teenage intern. How has that reverberated within the firm? 
Well, I'm not allowed to comment on that. It's ongoing. So unfortunately, I can't speak to it.
Are you still mentoring college students at Eastern? 
Yes! I really enjoy it. And I've had so many great interns here and college students. I reach out to clients of mine and try to make sure that anyone I bring in has a relationship with someone I know. The more they feel that they're part of something and that someone recommended them, they feel more encouragement. And it's nice having young guys and girls say, "I want to go into real estate. I'm not sure what it's about. Can I sit down with you?"
You mentioned mentoring young women. Some real estate firms have reputations as being more macho than others. How would you describe the atmosphere in the industry and at Eastern now compared to years, and positions, past?
It's helpful to be a female in a firm that supports, respects and celebrates women. At Eastern, one of the owners is Daun Paris. She's awesome, and she represents women. She's my role model. And I can go to her and feel that I have the support I need in any situation. Eastern is probably one of the only firms with about the same number of women as men. It's nice to have that feeling of collaborative females who have been through the same experiences. That takes away from any negativity that might be out there.