Reproductive Medicine Associates Renews 25,779-Square-Foot Lease at 635 Madison Avenue
---
---
Reproductive Medicine Associates of New York signed a long-term 25,779-square-foot lease renewal at 635 Madison Avenue, where it has been headquartered since 2001.
Daniel Horowitz and Jeffrey Peck of Studley represented the tenant. Andrew Wexler represented the landlord, Ashkenazy Acquisition Corporation, in-house. Asking rent was in the $90 – $100 per square foot range.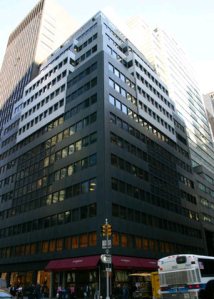 "As far as RMA's Manhattan practice, 635 Madison Avenue offered the perfect balance of location, prestige, and quality of ownership," Mr. Horowitz said in a prepared statement. "Patients know the location, and the tenant saw a tremendous benefit of staying in the space given the tremendous institutional history."
The Midtown facility includes offices, medical suites, rooms for IVF procedures and laboratories. RMA has additional offices in Westchester and Long Island. In 2011, Messrs. Horowitz and Peck, along with Studley's Christopher Foerch, represented RMA when it leased its first Brooklyn office.
"We're delighted that 635 Madison will continue to serve as RMA's Manhattan home, Mr. Peck said in a prepared statement.  "RMA of New York delivers the best in compassionate patient care, and having a great Midtown location is part of that entire experience."