BGB Communications Takes 25,000 SF at 462 Broadway
---
---
Pharmaceutical marketing and advertising firm BGB Communications has relocated and expanded its headquarters to the top floor of 462 Broadway, The Commercial Observer has learned.
The company signed a 10-year, 25,000-square-foot lease to occupy the top floor of the six-story, 165,000-square-foot landmarked SoHo office building at the corner of Grand Street.  Asking rent for the space was $60 per square foot.
"This is the classic SoHo cast iron loft property," said Nicholas Farmakis of Studley, who represented BGB Communications.  Mr. Farmakis said the tenant will move in sometime this summer.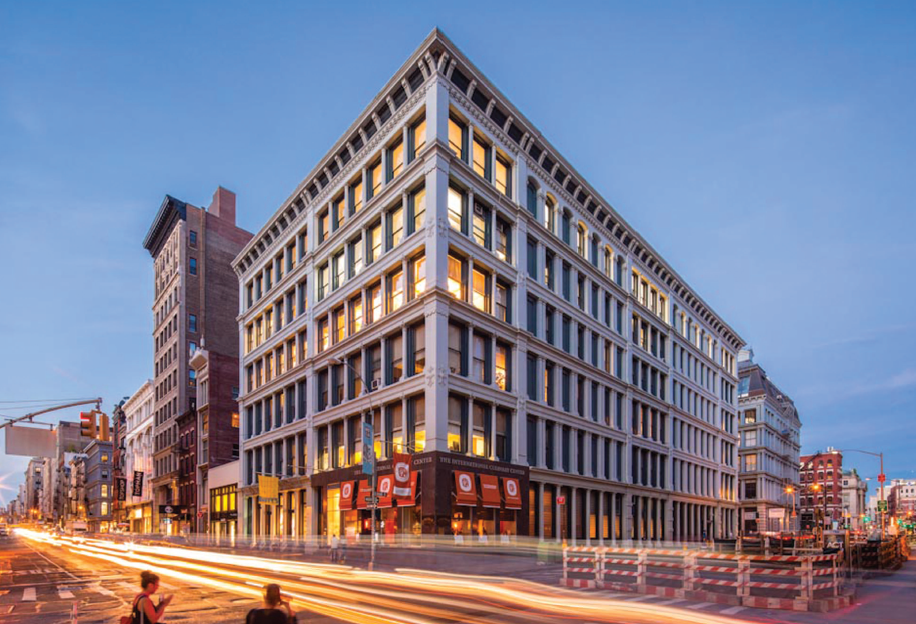 High ceilings and oversized windows wrap around four sides of the building, and the penthouse offers views of Lower Manhattan.
A major capital improvement program, including two new lobbies, new elevators, new windows and a restoration of the cast-iron façade, is also underway at the building.
"I'm excited for the finished product once it's complete," Mr. Farmakis said.
The location offers the best of both worlds, he added, with a high traffic front entrance on Broadway, but a more reserved second entrance along Crosby Street, with an "old school, cobblestone SoHo charm."
"It's a different vibe from the front to the back," he said.  "Crosby has yet to be dominated by the large national chains."
Formerly at 99 Hudson Street, BGB was keen to remain Downtown as well as ensure space for additional expansion.  The firm roughly doubles its space with the move.
"We are delighted to welcome such a prestigious and thriving tenant to our roster at 462 Broadway," said Stephen Meringoff, the building's owner since 1981, in a statement.
Other notable tenants in the building include International Culinary Center and Lee Harris Pomeroy Architects.
Mark Stein and Jason Vacker of Meringoff Properties represented the landlord.  The brokers did not return calls seeking comment in time for publication.