Promontory Financial Group Jumps to 50K at SL Green and Vornado's 280 Park Avenue
---
---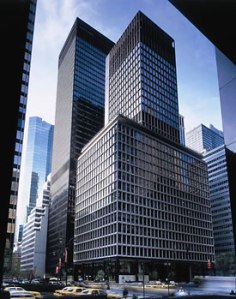 Promontory Financial Group has renewed its lease near Grand Central Terminal at 280 Park Avenue.
The strategy, risk management and regulatory compliance consulting firm will move from its 19,495-square-foot space on the 40th floor of the building to the 11th floor where it will span the entire 49,541-square-foot floor plate.
Their New York office is one of 15 branches around the world with headquarters in Washington, D.C. The New York office, opened in 2003, focuses on global banks, investment houses, and US branches of overseas firms. The New York Times has recently brought light to the firm's role as "shadow regulator" in recent years. The firm, reportedly, has been a major power broker through new regulatory and compliance scrutiny.
Promontory Financial Group did not have any tenant broker representing the firm in the transaction. The landlord was represented by Mary Ann Tighe and Pete Turchin of CBRE.
Promontory Financial Group's lease comes in the wake of Blue Mountain Capital signing 49,541 square feet on the 12th floor of the building. The building also renewed leases with Cohen & Steers for nearly 90,000 square feet and Viking Global Investors for 40,399 square feet.
SL Green and Vornado have also poured $125 million into a redevelopment plan that will position the building as a "premier, state-of-the-art property strategically located in the desirable Grand Central Terminal submarket."
The capital improvement program encompasses a world-class lobby spanning the entire block front between 48th and 49th streets and an interior courtyard with reflecting pool. There will also be new elevator cabs, bathrooms, and upgraded infrastructure. The building will also increase its HVAC to enhance environmental sustainability.