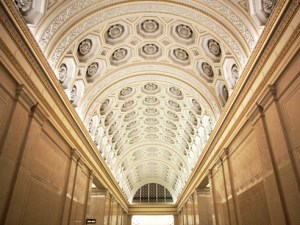 American Arbitration Association has inked a deal to consolidate several office in New York at the Silverstein Properties-owned 120 Broadway, The Commercial Observer has learned.
"This complex deal was the result of an extensive search throughout Manhattan to consolidate American Arbitration Association into one location," said Chris Kraus, a broker from Jones Lang LaSalle. "Downtown just became so economically attractive to the company that they were compelled to consider a relocation from Midtown."
The deal, which totals more than 75,000 square feet, will split the company across several floors. American Arbitration Associated signed two direct leases: the first, a 15-year deal for 44,398 square feet split between the 21st floor and concourse level, and a 9,116 square foot deal on a portion of the 11th floor. The company also grabbed a five-year sublease from Banco Popular for 26,174 square feet on the portion of the 15th floor of 120 Broadway.
In effort to consolidate their offices, the firm will relocate its headquarters group to the 21st floor and concourse, which will be used as a mail room and elections and training space. The sublease and space on the 11th floor will be used to house its New York No-Fault Insurance Group. The former division will be relocated from 1633 Broadway and the latter will be from 65 Broadway.
"American Arbitration Association was drawn to 120 Broadway's classic architecture, as well as its large floor plates and unusual spaces," said Brian Higgins, another broker from Jones Lang LaSalle. "The historic building was also much better suited for the kind of open-space space layout preferred by the firm."
Mr. Higgins and Mr. Kraus represented American Arbitration Association in all transactions. In-house brokers Roger Silverstein and Joseph Artusa represented the landlord in the direct deals, and Hal Stein and Jim Landsaw of Newmark Grubb Knight Frank represented Banco Popular in the sublease.