If you are a regular reader of Concrete Thoughts, you know that I think networking is extremely valuable for participants in our commercial real estate market.
One of the main benefits of networking is getting to meet people face-to-face and developing relationships that are lasting and lead to business opportunities. One of the best trade organizations through which to network is the Real Estate Board of New York.
This week, REBNY is holding its 117th annual banquet, so I thought it appropriate to recognize the tremendous work that the board does on behalf of our industry. Not only does REBNY provide tremendous networking opportunities, it's also a leading advocate for our industry.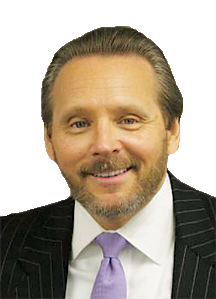 It goes without saying that the personal success achieved by Paul Massey and myself, and the success of Massey Knakal, would not be close to what it has been without our involvement with REBNY. The hundreds of solid relationships we have made and the knowledge we have obtained through our active participation in the organization have been priceless.
Our involvement in REBNY began right at the start of our careers. In 1984, Paul and I began reading all of the trade publications, and it became apparent that REBNY held a prominent position within the industry. We immediately became members and shortly thereafter realized that REBNY had a sales brokers committee. As two young brokers who wanted to sell buildings for a living, joining a sales brokers committee became an early objective for us.
Like today, it was very prestigious to serve as a member of one of REBNY's various committees, and very difficult to become one. Through a lot of prodding on our part, Paul and I became members of the committee and established relationships with people whom we still consider friends and colleagues to this day.
Today, our involvement with REBNY spans several of its committees, and I feel honored to serve on both REBNY's board of governors and its executive committee.
We are all very fortunate to have Steve Spinola serving as REBNY's president. Steve's background, having worked in city government, made him an excellent candidate for the position in 1986 when he left the Koch administration to join REBNY. Since then, he has been a leader in our industry from a number of perspectives. He is a thought leader who is always on the cutting edge of new policy or legislation that could impact our industry.
Steve is a great communicator who clearly articulates REBNY's positions through his numerous writings, and has an uncanny ability to shepherd industry leaders, who often have pronounced egos and disparate perspectives, into emerging with a unified voice. Add to this his dexterity relative to city and state legislative leaders and we have an unparalleled captain steering REBNY's ship.
Steve is backed by a wonderful and highly competent staff. Together they advocate for the industry more forcefully than any other body.
The industry has also been lucky to have had Mary Ann Tighe serving as chairman of REBNY for the past three years. Mary Ann's impressive leadership helped champion causes such as the advocacy of the Department of City Planning's Midtown East rezoning plan, keeping open the possibility for a No. 7 line subway station at West 41st Street and 10th Avenue, and the successful "Move the Trial" campaign, which succeeded in moving the Terror Trials.
Mary Ann, thank you for your leadership and inspiration.
This year, Rob Speyer takes over as REBNY's chairman. Given Rob's wealth of knowledge, experience and ability to understand real estate issues locally, nationally and globally, he is an ideal leader to take REBNY forward.
I personally owe a tremendous debt of gratitude to the Real Estate Board of New York for all that it has done for me and for my firm. I encourage any of you who are not REBNY members to consider joining and becoming active. It will be one of the best moves you make to enhance your career.
rknakal@masseyknakal.com
Robert Knakal is the chairman and founding partner of Massey Knakal Realty Services; in his career he has brokered the sale of more than 1,300 properties, with a market value in excess of $9 billion.