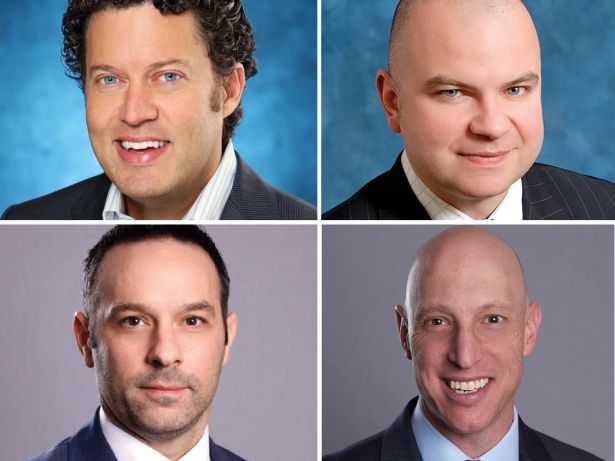 #37
Simon Ziff, Patrick Hanlon, Jason Krane and Russell Schildkraut
President; Principals at Ackman-Ziff Real Estate Group
Last year's rank: 36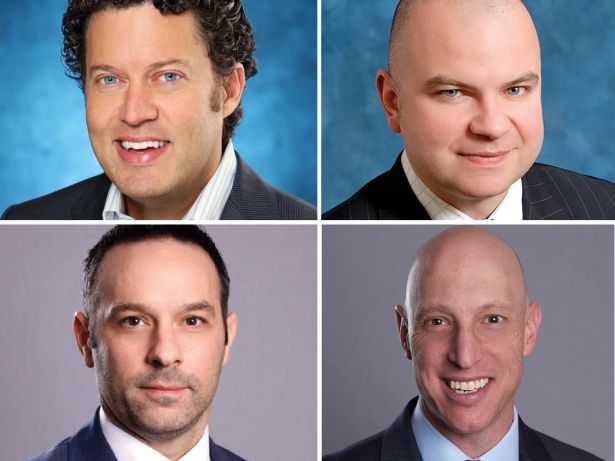 Despite a competitive landscape for lenders and intermediaries in 2019, some firms managed to up their deal volume significantly. Ackman-Ziff was one such firm, tallying up $7.4 billion in deal volume, compared with $5 billion in 2018.
Among Ackman-Ziff's closed deals was an almost $1.8 billion financing for the 3,221-unit Parkmerced, San Francisco's largest multifamily complex. Barclays and Citi provided $1.5 billion in CMBS debt, while AIMCO, a publicly traded real estate investment trust, provided $275 million in preferred equity. Then there was the $375 million permanent loan it arranged for RXR Realty and Youngwoo & Associates' Pier 57 in Hudson River Park. Nuveen Real Estate provided the 10-year balance sheet loan.
The firm also added to their team last year, hiring Andrea Jang  — formerly of JLL — as its COO.
While COVID-19 brought about a market pause, now that we're in the reopening stages for many markets "every week is better than the week before.. so far," Simon Ziff said of recent deal activity.
For example, the firm recently arranged a $150 million financing from German commercial lender Deutsche Pfandbriefbank to refinance construction debt on Aurora Capital Associates and William Gottlieb Real Estate's office and retail building — Solar Carve Tower — in the Meatpacking District.
And while this crisis differed greatly from any crisis our industry had experienced previously, some previous lessons have proved useful. "I basically pulled out a 50-page book we wrote in 2009 and looked back at all the emails from 2009, checked my notes," Ziff said. "I also spent a fair amount of time with many people in the firm, younger and older, and got a lot of input. We came up with some proprietary strategies that have been really effective so far." (He's also been an enthusiastic adopter of Zoom.)
Ziff wouldn't divulge his secret sauce, simply saying,  "I've got a few things up my sleeve that are working."
I'll say.—C.C.