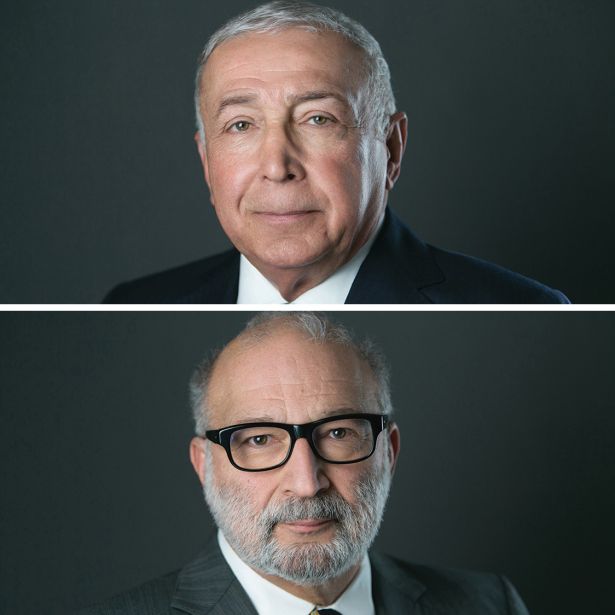 #49
Thomas Elghanayan and Frederick Elghanayan
Co-founder and chairman; co-founder and president at TF Cornerstone
Last year's rank: 66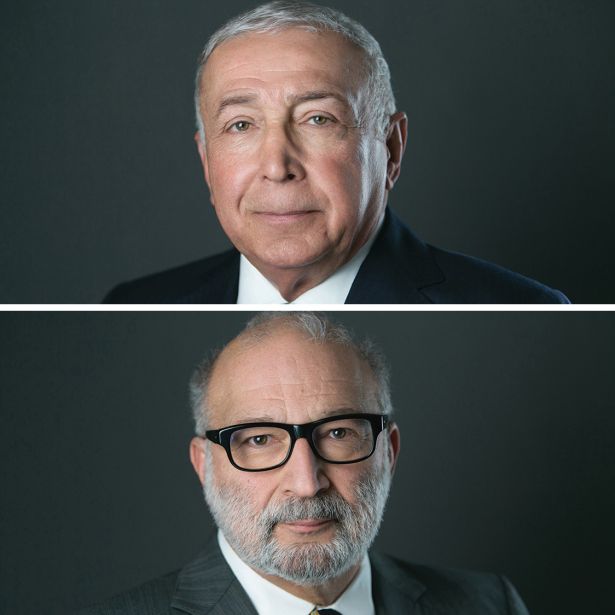 The same late April day that Commercial Observer spoke with Tom and Fred Elghanayan, the brothers' Manhattan-based company had poured the 28th floor of TF Cornerstone's 34-story 2-20 Malt Drive in Queens.
The larger three-tower, 1.44 million-square-foot development, which includes 2-21 Malt Drive, is on 7 acres that was a beer bottling plant. It's slated to produce 1,186 apartments and feature tricked-out amenities such as a pool and parks, never mind Malt Drive itself, which the Elghanayans will build along with other roads. 
It's the kind of on-spec project the Elghanayans are good at — and that the wider commercial real estate industry trusts them to do: TF Cornerstone landed a $725 million construction financing package for the Malt Drive project only this January in expectation of its completion.  
However, the biggest thing the company did in 2022 was finish fully leasing out both 5203 and 5241 Center Drive. Those buildings, also in Queens, include 1,194 units with around 720 designated affordable. There are amenities similar to what's going up at the old bottling plant nearby. 
"Our buildings appeal to new, young, bright people moving to the city," Tom Elghanayan said. "As long as those people want to live in New York, we'll be OK. Work from home has drastically affected the office market negatively, but the rental market it hasn't." 
The brothers also point to another 2022 debut: 595 Dean Street, a twin-tiered rental in Brooklyn with 798 apartments. Leasing started there this spring, and the Elghanayans say 20 to 30 units were taken as of the last week in April.
The Elghanayans are not naive. They own office buildings in D.C. that are suffering from the remote work trend. ("They're not doing well," Fred Eghanayan said, chuckling.) And they're frank about needing an anchor tenant to make worthwhile the 2.5 million-square-foot office tower they're building with RXR at 175 Park Avenue. ("Our nature is to build buildings on spec, but this is just too large," Tom said.) 
They are diversifying, too, and scoring some unlikely wins. The company is actively investing in more industrial properties, and trading others. In November 2021, it sold a warehouse in Queens to industrial goliath Prologis for $35 million. The parcel would have been part of Amazon's second headquarters, which local opposition doomed pre-pandemic.