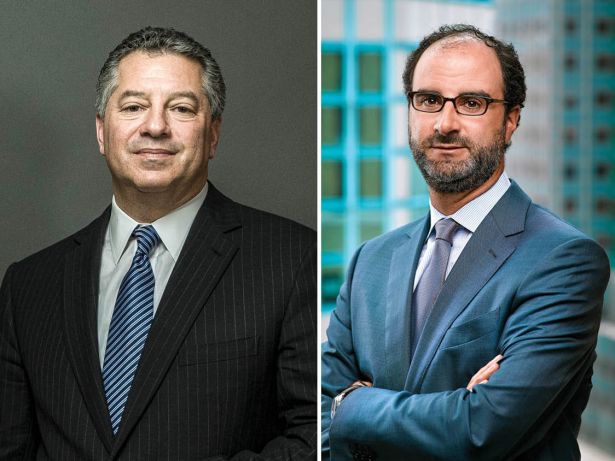 Marc Holliday and Andrew Mathias
#2
Marc Holliday and Andrew Mathias
CEO; President at SL Green Corp.
Last year's rank: 4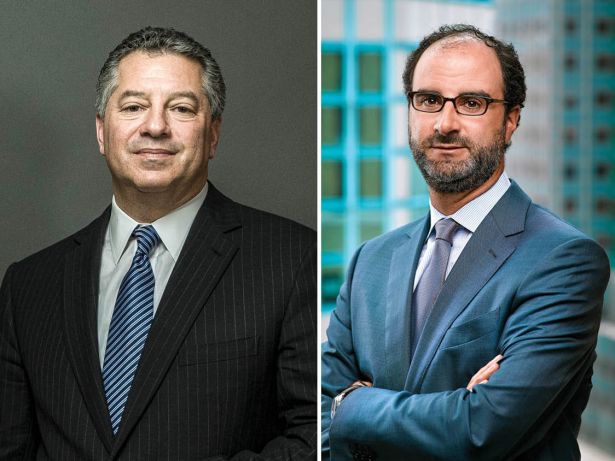 SL Green Realty Corp. did something this year it hasn't done since 2018: bought an office tower.
New York City's largest commercial landlord has been focused on offloading properties for several years, but went against that in April when it agreed to buy 450 Park Avenue for $445 million from Oxford Properties and Crown Acquisitions.
"We tried to buy this building at least twice over the years," SL Green President Andrew Mathias said. "We think it's been run terrifically by Oxford, but we also think SL Green can bring a little bit more in terms of amenities."
But the 450 Park purchase is not the only thing SL Green did to earn its recurring spot on this list. It ended 2021 with 1.9 million square feet of leases signed throughout its portfolio, the largest being Bloomberg's 191,207-square-foot expansion at 919 Third Avenue, and by mid-March had already signed 900,000 square feet of deals in 2022.
It nailed down its first tenant at its under-construction 1.4 million-square-foot One Madison Avenue in October 2021, with Chelsea Piers taking 55,780 square feet, and locked down IBM as a 328,000-square-foot anchor tenant in March. 
But there is one other important thing that should be noted: Stephen L. Green, the progenitor of the firm, began his career as an owner under the moniker, "King of the B's," as in B offices. In a market where the words "flight to quality" is constantly invoked, the fact that SL Green's massive office portfolio is more than 90 percent leased is a true testament to the company's sterling management.
Of course, too, there's One Vanderbilt, which opened in the throes of the pandemic and seems to be proving naysayers about the future of the office wrong. The 1,401-foot-tall tower is 97 percent leased, with 375,000 square feet of deals signed in 2021, and it nabbed a historic $3 billion refinancing in June 2021. In April, GFL Environmental snagged 9,871 square feet on the top office floor, with asking rent of $322 per square foot.
CEO Marc Holliday wouldn't say the final taking rent but said all the 2022 deals in One Vanderbilt have been "pretty much on top or slightly under our underwriting."
"In the past, there used to be a bit of a ceiling or an aversion to paying higher rents," Holliday said. "Those aversions are gone as a result of the pandemic. People right now want to go as far as they can to show their employees how much they care."
And SL Green opened up the four-level observation deck, SUMMIT One Vanderbilt, in October 2021, which includes mirrored walls and floors overlooking Madison Avenue. Holliday said the deck averages 6,000 to 7,000 visitors each day.