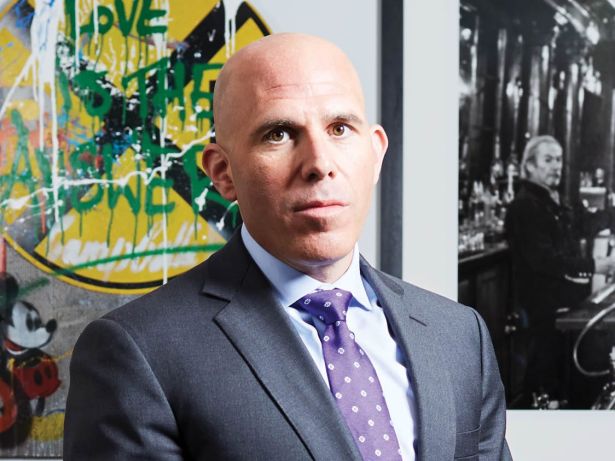 Scott Rechler
#2
Scott Rechler
Chairman and CEO at RXR
Last year's rank: 4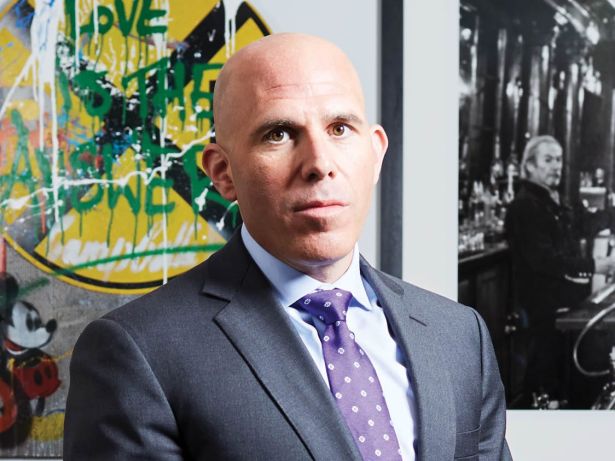 "These are the moments where you differentiate yourself and where you get to see what people are made of," Scott Rechler said of RXR's experience through COVID-19.
Few are made of the stuff the RXR CEO is made of.
When the pandemic paralyzed New York City's biggest real estate projects and brought its heaviest hitters to a screeching halt, RXR pivoted. 
"With all our big projects, we said, 'Okay, let's recalibrate reality and think through what we do differently now that we have the visibility of the new world we're living in,'" Rechler told Commercial Observer.
The company had plentyCathy to think about. Its $20+ billion portfolio includes trophy office buildings, retail assets, multifamily properties, downtown master planned developments and even a ship. Yep, a ship — in December 2019, the S.S. United States Conservancy entered into an agreement with RXR to redevelop and revitalize the S.S. United States. (Well, if anyone can right a $20 billion ship in COVID's stormy waters, it's Scott Rechler.)
The firm sprang into action, engaging with all of its core relationships, including tenants, investors, shareholders, strategic partners and community leaders. And Rechler started a program called "March to Memorial Day" — a pun that conveyed the forward-looking, driven and coordinated motion the firm would undertake, posthaste.
"We laid out a strategic plan which was about recalibrating and helping the recovery of our communities through that process," Rechler said. "We had a series of initiatives that we set out to get done. We reimagined all of our properties and projects for the post-COVID world and then also reimagined our strategies on the investment side and development side." 
Twelve working groups at RXR were tasked with turning the plan into action, the goal post moving to Labor Day when Memorial Day arrived and the country was still in the throes of the pandemic. But as a result, "I think we will come out of 2020 with a very strong strategic foundation in terms of how we plan on growing our business, transforming our existing portfolio, and engaging in social issues in this new world," Rechler said.
As part of the recalibration, some big changes were afoot. In April, RXR pulled the plug on its plan with Airbnb to convert 10 floors of 75 Rockefeller Plaza into 200 hotel-style units and pivoted to COVID-conscious office spaces. "We're building prebuilt spaces that are going to be prototypes of health and wellness integration and how people can use their spaces in a way that maximizes health, wellness and productivity," he said.
It also pivoted its RXR Digital Lab business line —also known as "The Lab" — which combines data scientists with a proptech investment arm that has funded companies like Convene, Latch, Lyric and VTS, switching its focus to safety, security and wellness, rather than luxury hospitality or community. "[Having The Lab] actually really helped us," Rechler said. "We have 25 data scientists plus product development experts, engineers and programmers. And so when COVID happened, we took that whole team, plus our relationships that we have with Microsoft and McKinsey, so 100 people, and focused on getting our buildings prepared for a post-COVID environment."
Out of that process came RXWell, the firm's new data-driven wellness and building-safety platform for tenants, developed with feedback from health professionals.
The pandemic also accelerated trends that were already in motion; RXR will be doing more on the logistics front going forward, Rechler said, but the uptick in activity is simply a continuation of the firm's savvy bet on a 770,000-square-foot logistics space in Maspeth, Queens, now leased by Amazon.
"Like we've done in the past, we're taking an existing property and transforming it for a different use," Rechler said.
Also in Queens, RXR is moving down the road with its construction of JetBlue's new terminals at JFK and – in another smart-looking bet that will undoubtedly pay off post-COVID — the firm already has several master-planned community developments in suburban downtowns under its belt, including New Rochelle, Glen Cove, Yonkers and Stamford, Conn.
Finally, at a time when the real estate community is taking a long, hard look at itself from a diversity standpoint, Rechler sets an example worth following. RXR's company mantra is "Doing Good and Doing Well Means Doing Better," and Rechler has been at the forefront of helping to grow a number of underserved communities throughout the New York region, investing billions of dollars in those areas and creating thousands of jobs, as well as championing diversity and inclusion in the workplace.
"I think we have to come together as a community so that we come out of this crisis stronger and more equitable than we were before; we need to make sure that we come out of this better than we went into it."—C.C.