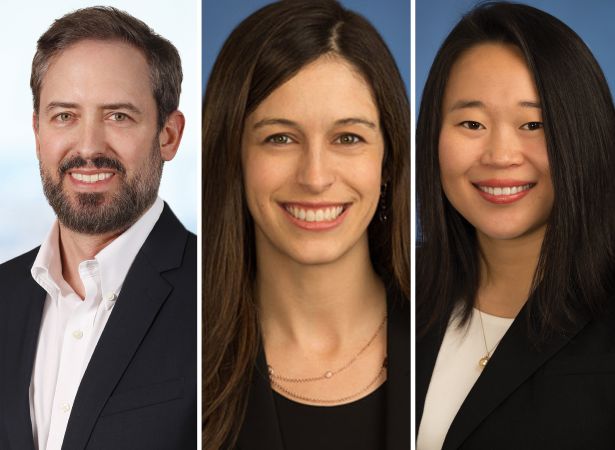 #11
Daniel Alger, Miriam Wheeler and Sherry Wang
Co-Head of Urban Investment Group; Head of the Americas Real Estate Financing Group; Co-Head of Urban Investment Group at Goldman Sachs
Last year's rank: 6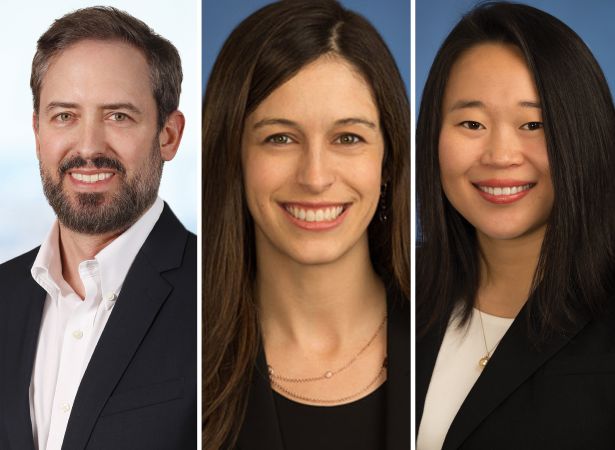 Goldman Sachs' proactive actions during the height of the pandemic paid dividends when it came to its 2021 lending volume. The Wall Street giant achieved $15 billion of originations last year compared with $12.5 billion for 2020 and just over $14 billion in 2019. The 2021 figure includes $12.6 billion of single-asset, single-borrower deals and $2.4 billion of conduit transactions. 
The active year was set in motion in 2020 when Goldman focused heavily on large syndicated balance sheet loans, bridge to securitizations and on-balance sheet CRE collateralized loan obligation products when the commercial mortgage-backed securities (CMBS) market was frozen at the start of the pandemic. The shift positioned it to expand its balance sheet lending.
"We have remained incredibly active during COVID," Miriam Wheeler said. "In addition to our strong CMBS business, we have significantly grown our balance sheet lending and warehouse lending businesses." 
Notable 2021 deals included co-leading the $3 billion CMBS refinancing for SL Green Realty Corp.'s One Vanderbilt office tower in June. It also organized a $900 million debt package last July along with Bank of Montreal and Deutsche Bank for Stellar Management to refinance its One Soho Square office property. 
Goldman's Urban Investment Group (UIG) also stepped up its production in 2021 by committing more than $3.9 billion of capital, up from $1.9 billion in 2020. Sherry Wang and Daniel Alger took over UIG in February 2021 looking to build on the more than 11.2 million square feet of real estate commitments the group made over the last two decades in predominantly minority communities. 
"At the heart of our approach is identifying opportunities in neighborhoods and assets where other capital providers may perceive risks differently," Alger said, "and working to drive positive outcomes for the families and businesses in these communities."
UIG deals in 2021 included an $86.1 million low-income housing tax credit and brownfield tax credit equity investment to finance the development of Sendero Verde, a 348-unit mixed-income, mixed-use development in Harlem by L+M Development Partners and Jonathan Rose Companies. 
UIG also provided a $39.1 million equity investment to finance the development of Northeast Heights Phase 1, a 256,800-square-foot office building in the low-income Benning neighborhood of Washington, D.C., within an opportunity zone. The development sponsor is a partnership between Asland Capital, a Black-led real estate firm; Cedar Realty; and Trammell Crow Company.
Twenty-nine percent of UIG's investment last year was committed to minority- and women-led sponsors on the heels of Goldman announcing its One Million Black Women initiative in March 2021, which pledges more than $10 billion to advance racial equity and economic opportunities.
"The Urban Investment Group has committed over $700 million, laying the groundwork to narrow the opportunity gap for more than 50,000 Black women," Wang said. —A.C.