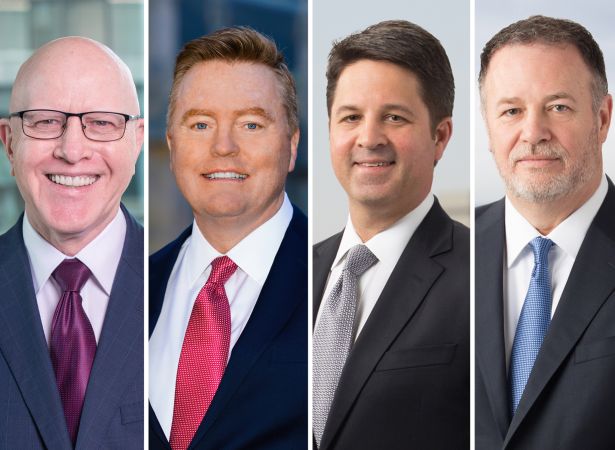 #12
George Gleason, Richard Smith, Brannon Hamblen and Greg Newman
Chairman and CEO; Managing Director of Originations in the Northeast; President and COO of the Real Estate Specialties Group; Managing Director of Originations in the Southeast at Bank OZK
Last year's rank: 9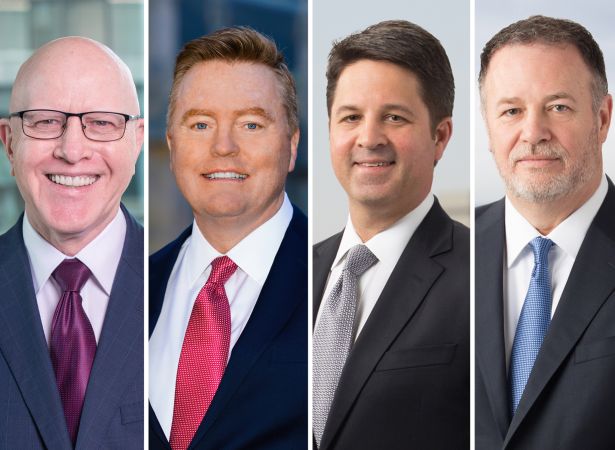 The nation's preeminent construction lender continued its reign in 2021 to connect with some of the marquee projects set to break ground across the country. In a year highlighted by an $800 million senior construction loan for Gary Barnett's 50 West 66th Street, an upscale condominium project in New York City, Bank OZK showed it is both well-capitalized and well-positioned for a shifting market, and that its in-house expertise and focus has paid off.  
"Coming out of COVID and seeing the macro change proves our longstanding belief that building the newest and best product for the market with sponsorship is the best; that thesis proved up in spades," Brannon Hamblen said.
The Little Rock, Ark.-based firm closed $7.94 billion in transactions, maintaining its considerable balance sheet by diversifying across loan size, type and location. In addition to a pair of high-end Manhattan deals — a $410 million senior construction loan for Rabina's mixed-use project at 520 Fifth Avenue and a $130 million senior loan to retire debt and recapitalize The Beekman, a Lower Manhattan landmark — the firm also focused on life sciences, with a $246 million construction loan for the Windsor lab project in downtown Boston and a $302 million senior loan to turn a Cambridge, Mass., courthouse into an office-focused, mixed-use development.
"In terms of the diversity of our portfolio, I could go on and on and on," Hamblen said.
Coming into the new year, the firm was riding a record-setting fourth quarter, which saw $3 billion in deals. Despite the macroeconomic uncertainties that are adding headwinds to the development business, Hamblen expects a strong deal pipeline to translate into a positive 2022. —P.S.