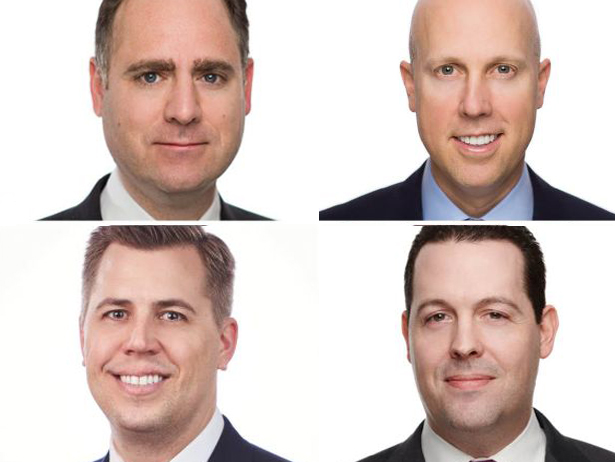 #10
Matt Salem, Patrick Mattson, Joel Traut and Rene Theriault
Partner and Head of Real Estate Credit; Managing Director and Chief Operating Officer of Real Estate Credit; Partner and Head of Originations at KKR; Managing Director and Head of Securities Investing for Real Estate Credit at KKR
Last year's rank: 30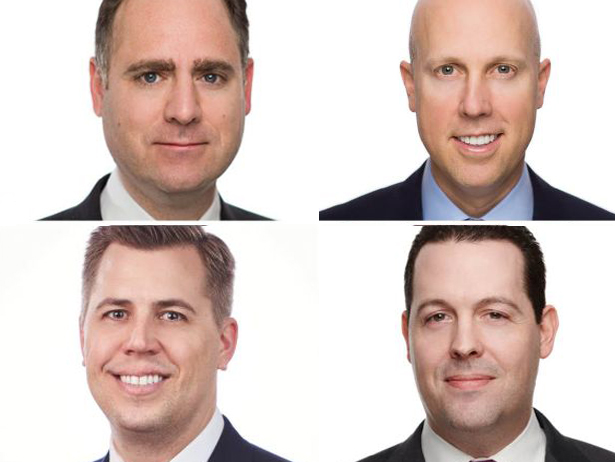 Quintupling 2019's lending record this past year? We see you, KKR. 
"The overall volume of activity on both the loan side of our business and the  securities side of our business was quite extraordinary," Matt Salem said. 
We don't disagree. 
The KKR team originated a whopping $14.5 billion in loans — across 120 deals — and bought more than $4.2 billion of commercial mortgage-backed securities this past year, maintaining its crown as one of the largest investors in the junior tranches of CMBS deals. 
"My biggest takeaway is I'm just so proud of the team and the effort they put in," Salem said. "Everyone was focused and driven to accomplish what were very lofty goals in terms of growth." 
Among the team's notable transactions were a $264 million loan for Echelon Seaport, a new, 1.3 million-square-foot luxury mixed-use development in Boston's Seaport District, and a $300 million whole loan in April 2021 for the acquisition of a Class A, 700,000-square-foot  technology campus in Sunnyvale, Calif. 
KKR expanded its offerings this past year, and significantly broadened its client base in the process, adding 60 institutional borrowers. Roughly half of KKR's transaction activity last year was dedicated to multifamily deals, with a fair amount of industrial loans also in the mix. 
"We started moving away from just being a transitional lender by adding insurance capital when we acquired Global Atlantic [in February 2021], which is a life and annuity company," Salem said. "That added a very large capital base for us to write not only floating-rate loans but fixed-rate loans as well, and also focus more on stabilized lending as opposed to just transitional lending."
"Then we also added mezz and preferred equity products, which further introduced us to a new client base," Salem added. "We have a full suite of loan products that we can offer the market today." 
As such, today KKR is lending on everything from core, stabilized properties to value-add opportunities and new construction. 
"To be able to have that broad array of capital and to build new relationships is great," Salem said.
As if that weren't enough, the firm also launched KKR Real Estate Select Trust (KREST) in May 2021 — a closed-end fund that thematically invests in high-quality, stabilized, income-oriented commercial real estate equity and debt. The first real estate debt investment via KREST — a $65 million mezz loan for Crescent Heights' NEMA Chicago luxury residential building — was completed in August 2021. 
KKR's team grew to more than 50 investment and asset management professionals last year with 45 percent of new hires being women or historically underrepresented groups (HUGs). This year, 73 percent of the new 11 hires have been women or HUGs. —C.C.