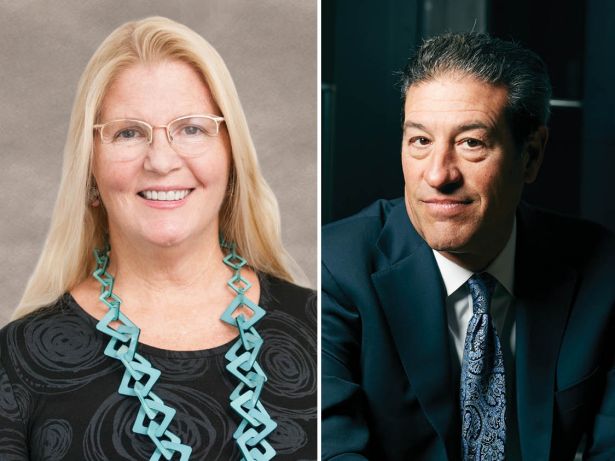 Darcy Stacom and Bill Shanahan.
#27
Darcy Stacom and William Shanahan
Chairman and Head of New York City Capital Markets; Chairman of New York City Capital Markets at CBRE
Last year's rank: 18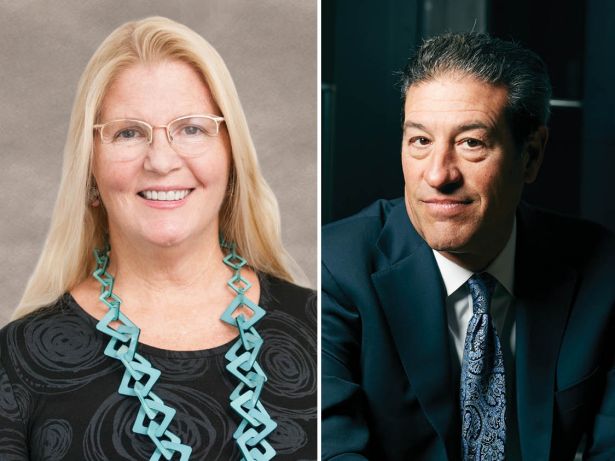 CBRE's dynamic sales duo Darcy Stacom and William Shanahan dove headfirst into working on the most complex deals they can find around the city.
"We're going to lose market share over the period of time that we do this," Stacom said. "But we've both been around long enough that we want to do the interesting; the complex; the market-moving" deal.
Case in point was the 99-year leasehold to Tishman Speyer for the top six floors of the historic Morgan North Post office — which Tishman will redevelop into Class A office space — that the pair represented the U.S. Postal Service on.
The property didn't have building permits or adhere to the neighborhood's zoning because it's owned by a government entity, but after years of negotiations, the deal finally closed in October.
"We had to craft a solution that worked for both of those entities," Shanahan said. "It's trying to find that balance and trying to find that solution."
The team also showed its stuff with non-governmental clients, too.
They represented Google in its $600 million purchase of The Milk Building in Chelsea; Deerfield Management in its $345 million purchase of 345 Park Avenue South, which it will develop into a biotech hub; Manhattan Properties in selling its ground lease at 295 Fifth Avenue; and the Abu Dhabi Investment Authority, which sold 330 Madison Avenue to Munich RE for about $900 million.
While Shanahan and Stacom focus on the complex transactions, they also spent the past year developing a "deep bench" on their team to handle anything else that comes their way, Stacom said.
All this while Stacom worked this past year on REBNY's effort to increase diversity in the industry.
Even during the coronavirus pandemic, the pair was able to sell SL Green Realty Corp.'s retail condominium at 609 Fifth Avenue to an affiliate of Reuben Brothers for $168 million.
And the team's focus on complex deals makes them confident they will thrive in a post-COVID-19 market.
"A white-hot market where it's pretty plain vanilla, pretty much anyone can get it done," Stacom said. "A more difficult market for a more difficult transaction, that's where we shine."—N.R.