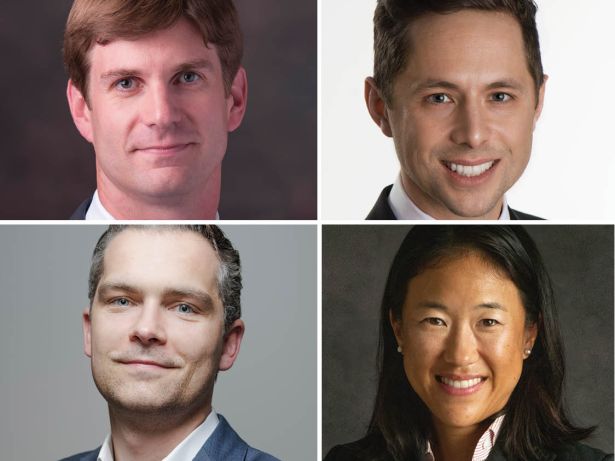 Clockwise from top left: Bert Crouch, Charlie Rose, Teresa Zien and Yorick Starr.
#48
Bert Crouch, Charlie Rose, Yorick Starr and Teresa Zien
Managing Directors at Invesco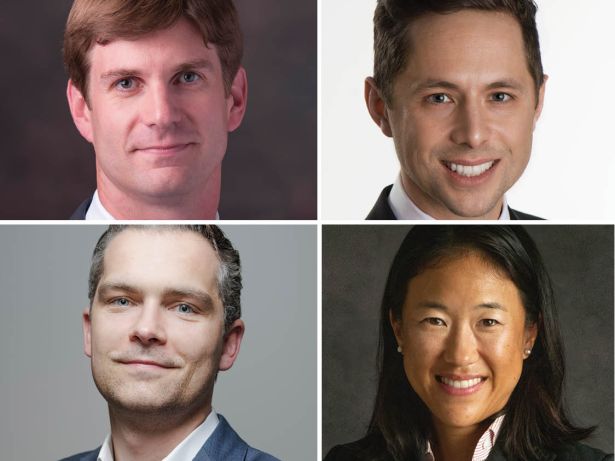 "We have permanent capital for our debt strategy, and we view this as an all-weather business," Charlie Rose said. "So, we've been preparing since the time we launched this business for the next downturn. Each loan is stress-tested for a severe recessionary scenario but, more importantly and outside of making good loans and having a tight credit box, our balance sheet was designed to withstand market distress and a market dislocation like this."
Invesco entered the COVID-19 crisis with very limited exposure to mark-to-market repo lines and accordingly has maintained a very clean balance sheet throughout it. "It's allowed us to be more nimble and an active lender, which is so critical to our approach as a relationship lender," Rose said. "We've closed a number of new loans post-COVID, and we have several other signed term sheets that we're in the process of closing right now."
Looking back to 2019, the lender ramped up its originations significantly to $3.1 billion from $2 billion in 2018, despite intense heat from competitors.
"We saw continued pressure on spreads throughout the year as well as on structure. You had participants from multiple different angles — insurance companies, banks and debt funds — competing for the same deals," Rose said, adding that Invesco differentiated itself through its relationship approach to lending. "The majority of loans that we closed were with repeat relationships, and we were able to use existing documents and benefit from folks' experience with us being responsive, efficient and reasonable to secure business."
In terms of last year's highlights, a couple stand out for Rose. "We originated a $190 million loan secured by a two-property multifamily project in South Lake Union in Seattle. The borrower is a joint venture between Goldman Sachs and Greystar Real Estate. Then, in the fourth quarter we closed the largest construction loan that we have ever made, at $200 million. It's not our primary business; we're predominantly a floating-rate lender on light transitional properties. This was a key relationship: Bridge Development Partners backed by TRS [Teacher Retirement System of Texas] and they needed a very quick closing on a complicated construction loan. In less than three weeks we closed a construction loan to build the Fourth Street Logistics Center in the Inland Empire. When complete it will be an over-2-million-square-foot ground-up industrial development in one of the best locations."—C.C.