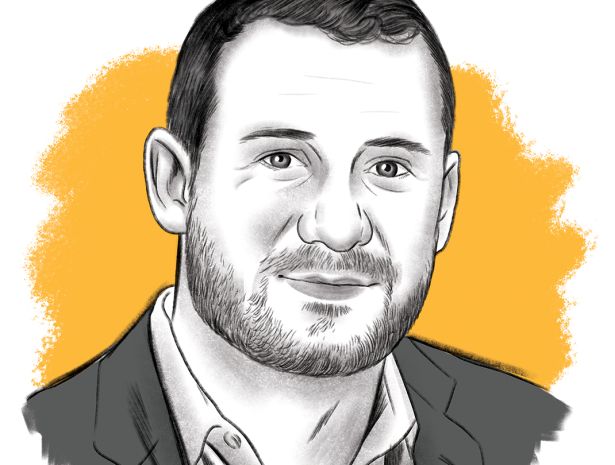 Jonathan Kaufman Iger.
Jonathan Kaufman Iger
CEO at Sage Realty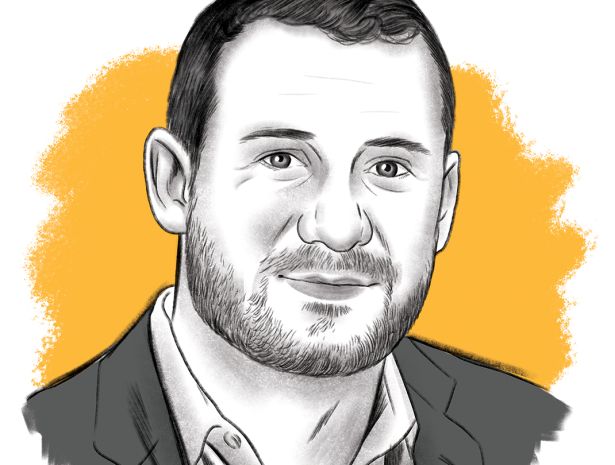 How much longer can this go on?
From the reopening of Broadway and classrooms to the opening of new businesses, all signs indicate that we are past the breaking point. With roughly 75 percent of New York City residents fully vaccinated, we have shown the efficacy of taking responsibility for our health as well as for our community in directly contributing to the city's recovery. That said, we may still be years away from fully realizing the social and economic impact of COVID.
What we do know is that the city relies heavily on real estate taxes to operate, and the commercial real estate industry depends on office workers and tourists, which make up a large customer base that has not returned to central business districts at levels that would sustain its hyper-local economy. While the future of the office is hybrid, the fabric of the city remains tied to the office.
As New York City's comeback story is still being written and COVID will continue to play a role for some time, the real estate industry needs to be central to that plot.
What does normal look like?
At one point I longed for Christmas 2019, when the streets were packed with shoppers and diners on Madison Avenue, throughout the Meatpacking District and SoHo, in awe at what the city had to offer on every corner. It was a time when density, restlessness and commotion were synonymous with the city's character and its success.
Now, I hope the new normal will maintain some of the positive impacts that came out of COVID. Our streets have been repurposed for a better quality of life through policy initiatives such as Open Streets and Open Restaurants. Spaces once dedicated to cars have been transformed, creating wide-open areas for public enjoyment. Dining al fresco became a lifeline for our restaurants and a more permanent fixture of our streetscape, bringing a new experience across the five boroughs. Normal looks similar to what we see today: a NYC that continues to reinvent itself.
If you could go back in time to March of 2020, what's the first thing you would do?
As an organization, we did the best we could. Our leadership team took a tactical approach to, first and foremost, protect our employees, our tenants and our properties. We continue to consider the short- and long-term impact of COVID while finding new opportunities. There was not much we could have done differently, other than maybe buying Tesla and Moderna stock.
What do you do now that you never did before 2020?
Even as a born and raised New Yorker, I never took the city for granted. But, having gone through months of quarantine, seeing my favorite restaurants close and the toll it has taken on essential workers, I am even more appreciative of this place that I call home.
Simply being able to see family and friends in Central Park, have lunch at the new City Winery on Pier 57, catch a show or grab a specialty beer from Threes Brewing in Gowanus  — all just a short train ride away — is truly magical. Seeing my wife before 7 p.m. is also an added bonus.
What's the biggest threat to the return to normal?
To start, if everyone was vaccinated or if we had reached herd immunity sooner, the pandemic would end much quicker. Other threats to returning to normal include the proliferation of misinformation and the acceptance of falsehoods as truths while dismissing science and logic. 
Is now the time to buy or sell?
For those with patient money and a long-term horizon, now is the time to buy. Sage's roots go back to 1924, and we have been through 12 recessions. While this may not be an economic recession, but a commercial real estate recession, our own history tells us that the industry will bounce back stronger, just like our city. From what buyers, including Sage, are seeing in the market, there is unfortunately too big of a spread between sell and ask, but we remain optimistic.
Suddenly, there's a big change to the New York state constitution and you're now named the 58th governor of the Empire State — what do you do about the eviction moratorium?
I agree with the intent of the eviction moratorium. We are in a health crisis, which would only be exacerbated by an increase in homelessness and forcing families to double or triple up in small apartments. However, the current policy does not take the entire rental ecosystem into consideration, specifically its effects on owners. Banks get their mortgage payments. Tenants get to stay in place. But the landlords get squeezed.
The moratorium must work hand in hand with the rental relief programs to ensure that property owners are also receiving help, which would ensure that repairs and capital improvements can be made, and that the asset will be stable. While we are not residential owners, we as operators and owners of commercial real estate understand very well what it takes to keep the lights on. 
Lightning round
Eric Adams or Curtis Sliwa? 
Eric Adams. Eric Adams. Eric Adams.
Last time you got on an airplane, what was your destination?
This past September to the Czech Republic.
What vax did you get? 
Moderna.
Your go-to takeout?
Hands-down my favorite Thai place Downtown, Lan Larb.
Where does your patience wear thinnest — evictions or anti-vaxxers?
Anti-vaxxers.