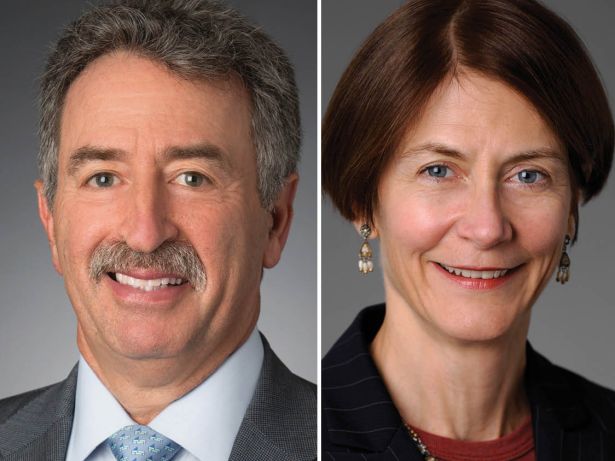 Jonathan L. Mechanic and Melanie Meyers
#96
Jonathan Mechanic and Melanie Meyers
Chairman of the Real Estate Department and Partner; Partner and Head of Land Use in the Real Estate Department at Fried, Frank, Harris, Shriver & Jacobson
Last year's rank: 91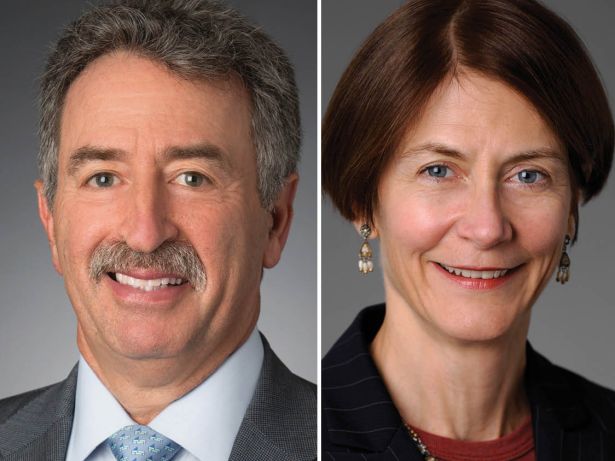 You name it, Fried, Frank, Harris, Shriver & Jacobson has had, or has, a hand in it.
The 500-plus law practice is the go-to firm to negotiate and lawyer-up deals, large and small, in America's biggest commercial real estate market by far: New York City.
Jonathan Mechanic and Melanie Meyers pilot that ship, an anchor of the city's real estate industry. They're so big, and have their hands in so many pies, that it sometimes requires a dipsy-do to avoid conflicts.
"We try to avoid the litigation, but we certainly have been on multiple sides of different transactions," Mechanic said. "I would say the likelihood of our doing a deal with somebody across the table, where we have represented [them] someplace else, is way north of 50 percent. It could be 70 percent."
One example is Hudson Yards, where the Fried Frank firm has represented the lead developer, Related Companies, as well as many of the tenants.
Mechanic said the developer's number one choice is to have Fried Frank represent them. He then quoted Related CEO Jeff Blau: "But my second choice is to have you sitting on the other side, because the likelihood of getting a deal done is 100 percent greater."
Fried Frank also helped JPMorgan Chase swing the air rights deal that allowed it to move forward with building a new 2.5 million-square-foot headquarters tower at 270 Park Avenue, as well as the new office tower that is slated to rise at the site of the Grand Hyatt Hotel just east of Grand Central Terminal. Air rights attached to the terminal were critical to the development of both buildings, Mechanic said.
When COVID hit last spring, Meyers said Fried Frank's real estate department was working on the city's plan for developing Governors Island, the guitar pick-shaped island in the New York Harbor that has long been a national park and historic district.
We "just powered on and continued on," she said.—D.M.L.