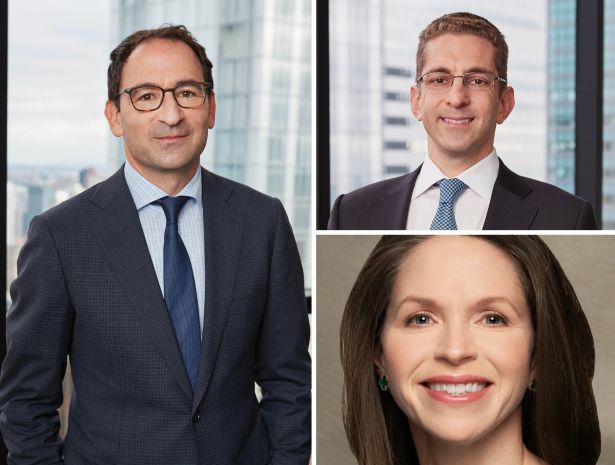 Jonathan Gray, Ken Caplan and Kathleen McCarthy.
#1
Jonathan Gray, Ken Caplan and Kathleen McCarthy
Chief Operating Officer and President; Global Co-Heads of Real Estate at Blackstone 
Last year's rank: 3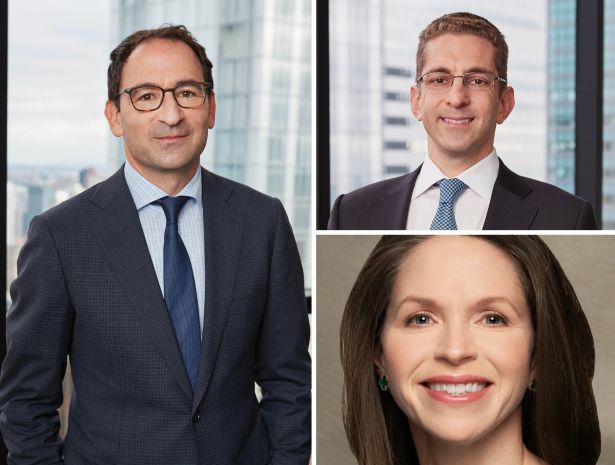 Ken Caplan and Kathleen McCarthy lead a real estate practice that manages nearly $200 billion worth of investment capital.
So, when considering what constitutes "power" in commercial real estate during a pandemic, look no further.
Blackstone's strategy is a thematic one. Its global portfolio of property, debt and equity provides the firm with an invaluable, real-time snapshot of developing industry trends. Think of it as its own little, real estate ecosystem and data source.
As such, the company's real estate investment arm had spent years building what turned out to be a sort of pandemic-proof portfolio before COVID-19 was even a reality.
"I think the size and scale of our business gives us a tremendous opportunity to demonstrate confidence in asset classes we like," Kathleen McCarthy said. "About 75 to 80 percent of the portfolio is concentrated in things we liked, that we saw as resilient. As a manager, it's your responsibility to find good opportunities, even in times of distress." 
And those things Blackstone likes just happen to be the most coveted asset classes in the industry.
About 40 percent of Blackstone's global property portfolio is weighted to industrial assets, a stark jump from the roughly 2 percent figure that Ken Caplan pegged it at when the company jumped into the space around 20 years ago; and broadly, about 80 percent of the portfolio is now logistics, residential, life science and "other differentiated offices like studios, and office parks in India leased to blue-chip global tenants," Caplan said, adding that "we've been cautious on retail; we haven't bought a mall in the U.S. in a decade." 
And, leading up to the pandemic, it had whittled down its lodging exposure to just under 10 percent of its portfolio (lodging made up around half of its book in 2010). Blackstone Real Estate Income Trust's $4.25 billion purchase of the Bellagio Hotel & Casino just a few months before the pandemic, though, looked questionable last spring; but it reopened in June 2020, and now it's set to benefit from leisure travel roaring back. 
"We saw a lot of trends pre-pandemic accelerated over the last 15 months, which reaffirmed our approach to investing and the themes we're most enthusiastic about, and we saw that in the performance of the portfolio," Caplan said, adding that Blackstone's Jon Gray has put a lot of emphasis on the importance "of having staying power and fire power," which Caplan said "allowed us to have an active year, continuing to invest where we saw opportunities."
The initial opportunity that was presented to the firm was in the realm of securities, given the way the stock market reacted, Caplan said. "We purchased a number of REIT stocks when they had fallen." From there? Pick your poison. 
Last year, Blackstone recapitalized its portfolio company BioMed Realty, one of the world's largest life sciences real estate players, for $14.6 billion. In March 2020, it bought a 2.3 million-square-foot lab office portfolio from Brookfield for $3.4 billion. Last June, Blackstone bought a 49 percent stake in Hudson Pacific Properties' Hollywood Media Portfolio, a bundle of studios and office buildings spanning 2.2 million square feet and valued at just under $1.7 billion. It recapped two LBA Logistics industrial portfolios, totaling 9.56 million square feet and valued at $1.6 billion, while picking up a 60 percent interest in the portfolios. Blackstone sold nearly $3 billion worth of industrial assets in Australia to ESR and GIC, and expanded its hotel presence in Japan's top markets. It also bought Extended Stay America with Starwood Capital Group as part of a $6 billion, all-cash deal; and it bought Simply Self Storage for $1.2 billion. 
If you're not exhausted yet, we've only scratched the surface. 
This all goes without mentioning the sheer strength of its lending capabilities. Blackstone Real Estate Debt Strategies has about $28 billion in investor capital across its verticals, and it piled up around $10 billion in new debt originations in the 12 months ending last month. And, if you're still not impressed, the debt business raised its largest-ever real estate credit fund in September, closing it at a whopping $8 billion.—M.B.