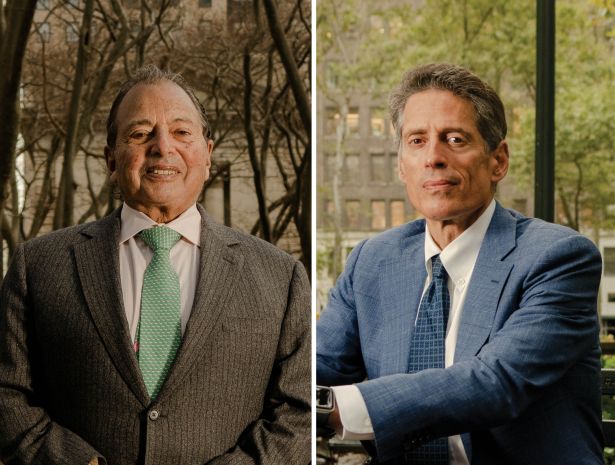 Douglas Durst and Jonathan "Jody" Durst
#7
Douglas Durst and Jonathan "Jody" Durst
Chairman; President at The Durst Organization
Last year's rank: 9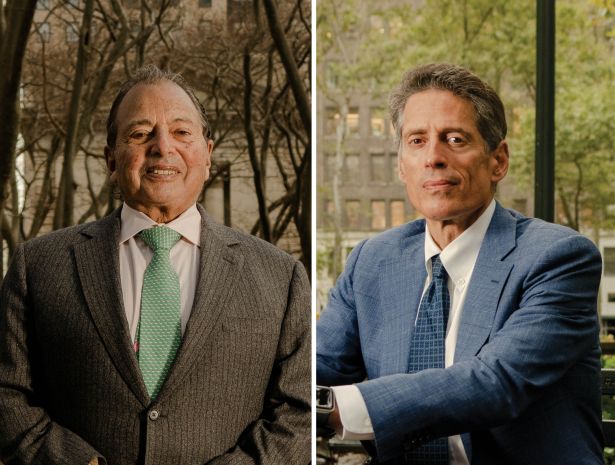 After months without any sizable Manhattan leases signed, the Durst Organization provided a beacon of hope for Gotham when TikTok took 232,000 square feet at One Five One in May 2020.
While Durst lost two other potential tenants in the building due to concerns about the coronavirus pandemic, that didn't stop the TikTok deal. But it did almost fall through when President Donald Trump tried to get the social media network banned in the U.S.
"That was a nail-biter for month after month as to what was going to happen," Douglas Durst said. "Finally, it just sort of disappeared."
TikTok is now "very close" to moving into its new space, while the Durst Organization is nearing deals with other firms in the building. But TikTok wasn't the only good news for Durst during the pandemic.
The company was able to sign deals at 1155 Avenue of the Americas and One World Trade Center, with more on the way as tours for spaces steadily increase. Durst also had success on its residential leasing side, with occupancy now at nearly at pre-pandemic numbers.
"Rents are down, somewhat, but the important thing is heads on pillows," Durst said. "Our leasing team has been very, very busy keeping the buildings occupied."
Typically, Durst signs 60 percent renewals and 40 percent new leases on its residential side, but that number completely flipped this year. The company also was able to nearly finish construction on its 958-unit Long Island City, Queens, residential tower, the Sven, and move forward with its renovation plans at the fully vacant 825 Third Avenue in Midtown. 
And, even with all of that going on, the Real Estate Board of New York in September named Douglas Durst as its new chairman. Durst said he would focus on REBNY's ongoing work to help diversity the commercial real estate industry's ranks and to help it and the city in general recover from the pandemic.
"New York is going to come back and people are going to be coming back to New York," Durst said in January, when such a comeback seemed a lot more distant than it does now. "That gives us some hope. But, on the other hand, the devastation, especially to retail, which was in bad straits to start with, is something that is going to have to be dealt with over the next couple years."
But it hasn't all been smooth sailing for Durst and company during the pandemic.
Media giant Condé Nast is trying to shrink its 1 million square feet of space at 1 World Trade Center — reportedly looking to move part of its team to New Jersey — and withheld $2.4 million in rent in January. Meanwhile, Cushman & Wakefield plans ditch its 10,000 square feet in that property as it consolidates that office with one in Brooklyn for a yet-to-be-determined location in Lower Manhattan.
"We're confident that Condé Nast is going to remain our tenant through the full term of the lease and for the full amount of space that they rented," Durst said.—N.R.