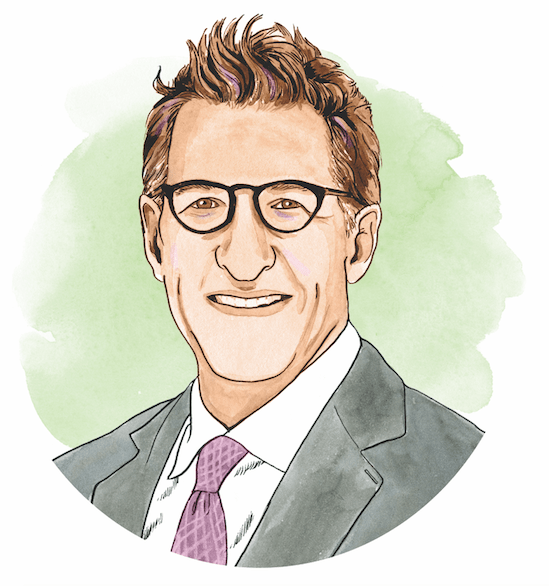 Jonathan Roth
Co-Founder at 3650 REIT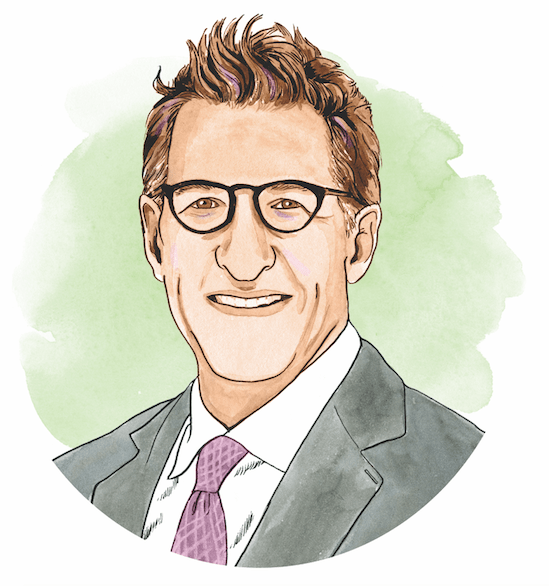 What are the key lending opportunities you see as we round out 2021?
As we round out 2021, we will continue to provide lending solutions to borrowers across the capital stack, including 10-year, fixed-rate loans on stable, cash-flowing assets; full-stack, ground-up construction loans; stretch senior loans; mezzanine loans; and preferred equity. We also continue to believe that by servicing every loan we originate with our in-house team, we will continue to drive excellent outcomes for our borrowers across our lending strategies.
Between our current bridge and event-driven and stable, cash-flow-lending products, 3650 covers virtually the entire capital stack and property life cycle, and we will continue to do so as the $4 trillion CRE debt marketplace evolves. We see plenty of attractive opportunities regardless of where we are in the real estate cycle, allowing us to continue to create meaningful solutions for our borrowers.
What's the one thing you wish you'd known in March 2020 that you know now?
I wish I had known that Tesla's shares would be trading at $1,040 today versus $220.
Pick your poison (and tell us why you'd drink it): retail or hospitality?
At 3650 REIT, we expect both the retail and hospitality sectors to continue to provide attractive lending opportunities at scale. With that said, however, both property types are highly exposed to the post-pandemic market reality of high variance in property-level performance, with "change-winner" properties well-equipped for the post-pandemic world exhibiting success and growth, while "change-loser" properties face functional obsolescence at a historically rapid rate.
In retail, for example, we are seeing grocery-anchored and necessity-oriented properties thrive while some (not all) enclosed suburban malls and similar pre-pandemic staples face a much rockier future. Likewise, in hospitality we expect that destination and boutique hotels will continue to see strong demand, while hotels geared towards conventions and business travel will face long-term headwinds.
Where are you seeing the most competition for deals today? What's the greatest weapon in your bidding arsenal?
3650 is seeing the most competition today for multifamily transactions in growth markets. Even still, 3650 has enjoyed disproportionate success recently in closing attractive multifamily transactions. Premier multifamily borrowers continue to seek financing from 3650 due to our differentiated servicing package and commitment to hold each loan on our balance sheet through its full term. Many of our borrowers are repeat borrowers who understand that stable and loyal long-term relationships — with banks who lend from their balance sheet — are the key to long-term success at all points in the economic cycle, rather than simply chasing the cheapest capital from the newest source specializing in financial engineering.
New York City: "I want to be a part of it"?
As a personal rule, I would never bet against the great city of New York. However, like other cities post-pandemic, New York will be populated with a mix of "change winners" and "change losers." As I mentioned above, "change-winner" properties are well equipped for the post-pandemic world while "change-loser" properties are less so, and face functional obsolescence at a historically rapid rate. At 3650, our job is to support the winners and avoid the losers.
What's your favorite secondary market and why? 
During this period of rapid change, it is sometimes difficult to ascertain what still defines a "secondary market," particularly as many such markets are seeing historic post-pandemic growth relative to many gateway cities. 3650 is particularly bullish on Miami, Austin and Nashville in the post-pandemic landscape. We are additionally bullish on cities like Denver that are disproportionately benefitting from an increase in science, technology, engineering and mathematics job growth.
Are you adding life sciences deals to your loan portfolio? Why or why not?
3650 is very positive on life sciences opportunities. The sector generally attracts well-capitalized tenants that are very "sticky" and difficult to move once in place due to their unique space demands. In terms of economic stimulus, there is a significant push to create breakthrough life sciences technologies, further adding economic tailwinds to life sciences real estate. Lastly, life sciences transactions tend to be located in areas with strong underlying demand drivers such as universities, technology companies and research hubs. Looking forward, we anticipate lending a large amount of capital to premier life sciences developments in the near future.
What keeps you up at night?
While the pandemic has certainly been a difficult and unprecedented event for the entire country, the manner in which local, state and federal governments have interfered with contracts amongst landlords, tenants and lenders is having a profoundly negative impact on our industry, in addition to its questionable constitutionality.
Moreover, the currently proposed changes to our country's tax laws could have a large negative impact on real estate values and future CRE investments. Because both history and our experience provide insights on how real estate uses may evolve over time, our firm is well equipped to underwrite and predict such changes. However, no amount of training or experience can equip an investor to reasonably underwrite or predict unnatural government actions outside of market forces.
Lightning Round 
Stabilized or transitional assets?
Both. We have the capital and the expertise to underwrite both types of assets.
First work trip post-COVID?
Miami, New York, Abu Dhabi, Tel Aviv.
Fast-food guilty pleasure?
Tito's Tacos (L.A. classic).
"Ted Lasso" or "The Morning Show"?
Neither. "Curb Your Enthusiasm."
Peloton bike or outdoor cycling?
Surfing.
Last book you read?
"The Unreasonable Virtue of Fly Fishing," by Mark Kurlansky.
Who would play you in the biopic of your life?
Kyle Chandler.
"If I hadn't pursued a lending career I'd be …"
A commercial farmer because my acting career never got off the ground.