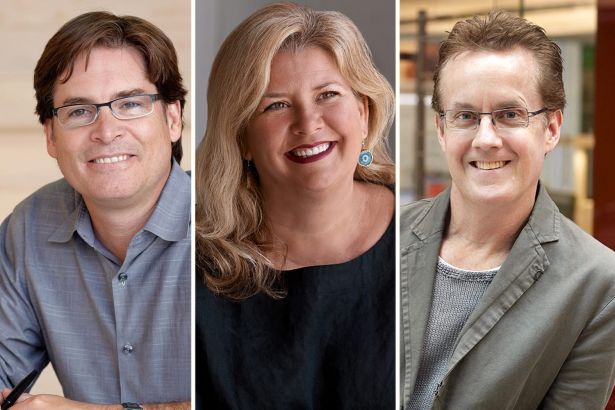 John Adams, Jill Wittnebel and Michael White, Gensler
John Adams, Jill Wittnebel and Michael White
Regional managing principal and managing director; brand design leader, managing director and principal; and managing director and principal at Gensler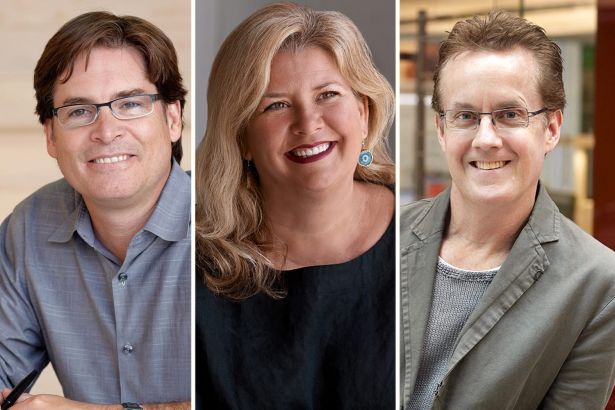 Architecture firm Gensler spent the past year adding more landmark developments to its portfolio across seemingly every asset type around Los Angeles.
There's mega mixed-use projects, film studio expansions, new hotels, and creative office campuses throughout the city that are in the pipeline and designed by Gensler. That includes Hackman Capital's 550,000-square-foot office conversion in El Segundo; and BLVD's 315-room, CitizenM Hotel in Downtown L.A. There's also the Vermont Corridor redevelopment, which is located near a tower in Koreatown with 367 apartments; and the Entrada offices by Lincoln Property Company's subsidiary are underway in Culver City.
John Adams is the firm's southwest managing principal, and runs the L.A. office with Jill Wittnebel and Michael White. Wittnebel runs the firm's up-and-coming practices, and described how Gensler helps media and tech companies find their paths in the content creation capital of the world.
"Those media and tech companies are trying to compete with each other for talent," she said. "And we need to create an office that actually reflects that brand, figuring out how the brand actually comes through in the physical space."
Adams pointed to the Gensler-designed office development for the Kroenke Group. The 400,000-square-foot structure includes 50,000 square feet of production space that the National Football League will take over for its new media headquarters. The project is nearly finished about 150 feet from the new SoFi Stadium in Inglewood.
White has spent 30 years working with all the major film studios and television facilities. He said that L.A. has benefited tremendously from the tech and media advancements that have happened the last 10 to 15 years.
"The new increasing trends that we're seeing, where everyone is at home, the kids are playing video games, and we're all streaming online movies — content is a huge need," White said. "The number of projects we're seeing that are production-related, with soundstages and studios and recording rooms and content capture — that has really exploded into a remarkable business. It's something that we can all be optimistic about for the future of L.A."—G.C.