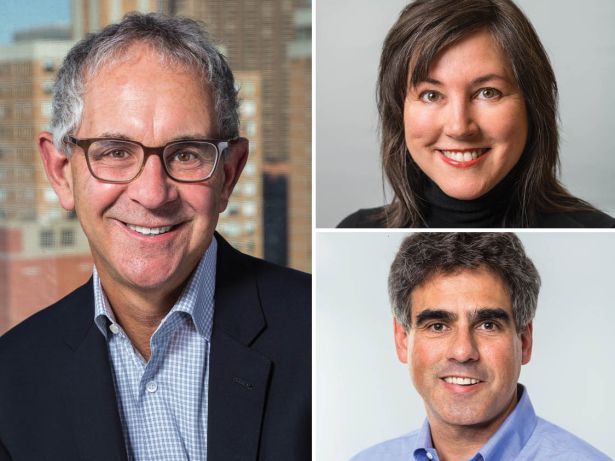 Ron Moelis, Lisa Gomez and David Dishy
#25
Ron Moelis, Lisa Gomez and David Dishy
CEO & Founding Partner; COO; President at L+M Development Partners
Last year's rank: 26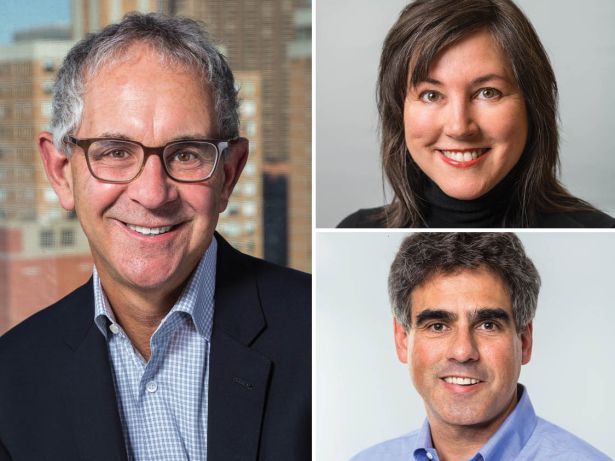 2019 was a busy year for this affordable development firm, completing nine projects, with a total development cost over $1 billion.
Included among these was El Rancho Verde in San Jose, Calif., a 700-unit affordable housing development that's one of the largest such projects in the country.
"It was a very large project in a high-cost area, an opportunity to create affordable housing in the Bay Area, which is like New York in terms of housing affordability," said Lisa Gomez, L+M's COO. "So we were proud of that."
L+M also completed work on St. Barnabas Wellness Care and Affordable Housing, a two-site, mixed-use project in the Belmont section of the Bronx that will combine affordable housing with job creation, outdoor fitness areas, healthy food options and health care services.
The firm has more than 3 million square feet of development underway in 2020, with many focused on the nexus of housing and health.
The Sendero Verde project in East Harlem will be the largest residential passive house project in the country, matching almost 700 units of permanently affordable housing with a community center, community gardens, and a passive house living environment prioritizing indoor air quality and energy efficiency.
When COVID-19 hit, L+M shifted into community assistance mode. Through their property management arm, C&C, they set out delivering food to low-income residents throughout their properties and have fed around 11,000 families per day.
"When this all hit, we shut down our construction sites, and our main focus was on our employees and our residents," said Gomez. "We have 18,000 apartments, and our property management team has been hard at work throughout this crisis really as front-line, essential workers. We spend a lot of time checking in on our residents, figuring out what they need, and working with neighborhood partners to deliver food, masks, or PPE, or other medical resources for our seniors. We've really just been trying to help wherever we could, supporting our employees and our residents."
At this point, projects in the works for L+M include a new home for the National Urban League in Harlem and rental building The Artisan at Essex Crossing, which will be half affordable housing, in the Lower East Side.
Despite the obvious hardships this year has presented, L+M is poised for a successful 2020 overall.
"We've been fortunate," said Gomez. "We're back to work on all of our construction sites, and we are weathering the storm as well as anybody. We're building, we're leasing, and we're working on closing some other things later this summer. We were definitely impacted, but we're still strong and we're still moving forward."—L.G.