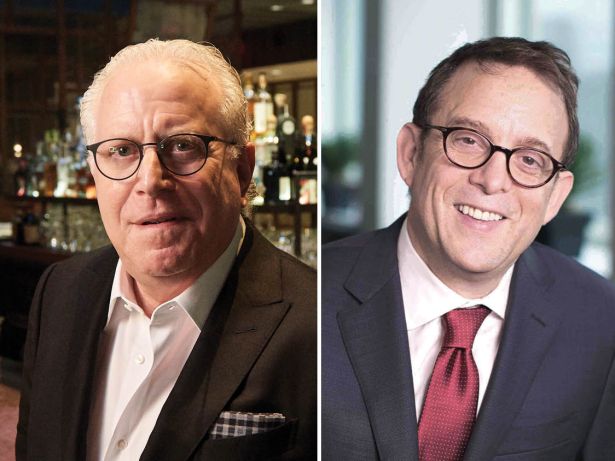 Mitchell Hochberg and David Lichtenstein
#46
Mitchell Hochberg and David Lichtenstein
President; Chairman and CEO at Lightstone Group
Last year's rank: 42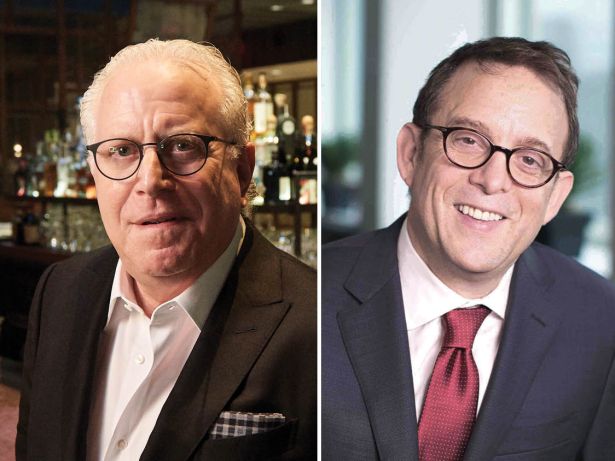 Although the coronavirus pandemic has hit Lightstone Group's hotel business hard, the company has managed to rent many of the rooms in its Moxy hotels in Times Square and Chelsea to an unusual tenant: the National Guard.
Its East Village hotel, meanwhile, still has not reopened since shutting down in March. All three Moxy hotels—which is a millennial-oriented concept from Marriott—opened in New York City last year.
Lightstone also has two more Moxy hotels under construction in Williamsburg and the Lower East Side. And it's building a Moxy in South Beach, in Miami Beach, as well as a two-hotel, 800-key complex in downtown Los Angeles.
Mitchell Hochberg, Lighstone's president, said occupancy rates at his hotels have been "pretty anemic" since coronavirus overwhelmed New York City in March.
"For hotels in general, I think it's going to be a very tough year until there's a vaccine."
Nevertheless, Lightstone is still looking to develop new hotels.
"We think we'll do better than most other hotels," said Hochberg. "We have a very affordable price point and a plethora of amenities."
The company's 16,000 rental units nationwide have fared well during the pandemic, and rent collections have been "similar" to last year, according to Hochberg.
Here in New York City, the development firm is wrapping up work on the 66-story, David Adjaye-designed condominium tower at 130 William Street. The construction shutdown due to the pandemic has delayed the building's completion from July to November. Lightstone finished construction in February on another condo project on the Upper East Side, the 28-unit 40 East End Avenue.
And in the Mott Haven section of the South Bronx, Hochberg and Lichtenstein hope to nail down financing soon to develop 2,000 apartments on the Harlem River waterfront. Hochberg said they plan to take advantage of the depressed real estate prices to get a deal during the economic downturn.
"We continue to be a buyer at the right price," he explained. "We think there's an opportunity now because prices have come down. We're looking at some distressed opportunities in the market."—R.B.R.