Here Are the Three Office Trends to Watch Post-COVID
---
---
For those in the industry and tenants watching from the sidelines, the pandemic has made for some wild speculation around commercial real estate in general, and the office sector specifically.
The doomsday scenarios advanced by some (like New York hollowing out) are beyond ridiculous, while others, like greater flexibility to work from home or from alternate locations, are now starting to come into focus as companies prepare for an end to the pandemic.
Here are three trends we are watching as this unfolds in real time:
The anticipated return to the office.
Since last year, we have been assuming herd immunity would happen in Q3 2021. We now hope that it will occur a couple of months sooner, and remain cautiously optimistic that this is heading in the right direction. 
Getting the majority back to the office is going to take time, but there's no question that a faster rollout of the vaccines will bring more people back to the office sooner. Other factors include schools reopening, which is still getting worked out in many jurisdictions; companies' liability concerns; and confidence in mass transit. 
As we work with companies around the world on their return-to-work plans, there does not seem to be a rush to get back to the office, at least not in the first half of this year. Most employers are still coalescing around this idea of returning after Labor Day — recognizing that people will travel this summer, seeing family and friends, and then return to the office in the September timeframe.
But keep your eye on the needle movers — big banks, big tech, big law firms — as they will likely set the tone for others.
Coworking and flex space post-pandemic.
The pandemic has been an accelerant for many trends in real estate and other industries. Nothing inspires change faster than necessity.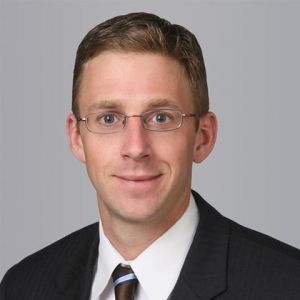 I see one response to the virus, in particular, being an acceleration of the flex space sector. Prior to COVID-19, more and more businesses were integrating flex space into their workplace strategy. Given that, it's reasonable to assume that flex space has an important role to play in the future of work, but many businesses will also continue to own space and lease traditional space as well.    
A lot of companies now are reimagining their physical locations and are exploring hub-and-spoke models — decentralizing to decrease density and allow for remote-work models. This could ultimately increase demand for flex space and coworking offices.
A decentralized model has historically been expensive, leading to consolidation in real estate. Having flex office could help firms mitigate costs while, at the same time, provide the flexibility that is desired. That said, we have not seen a lot of concrete examples of firms taking true action on the hub-and-spoke model yet. It may be that the market is waiting for a first mover. 
The hybrid model.
There is a lot of conjecture around this topic, with various surveys showing businesses will now require somewhere between 10 to 30 percent less space.
Here is what I think is important: From all the surveys conducted last year, both from within the commercial real estate industry and outside, very few businesses are saying that they are planning on going to a 100 percent remote-working model. The mode — or the most common estimate being cited — is that employees will spend two to four days in the office per week.
So, even if an employee is only going into the office a few days a week, that employee still needs a seat and a desk. It is really that fact, in combination with employment growth, that indicates office buildings will repopulate. 
But, again, everything at this point is speculation. In terms of what is actually happening: To date the total amount of occupied space in the United States has declined by 2.7 percent. That's it. That is very far from 10 percent, and astronomically far from 30 percent. 
Kevin Thorpe is Cushman & Wakefield's chief economist and head of global research.