Matthew Kenney Bringing Plant-Based Eatery to Kushner's Dumbo Heights
---
---
A partnership between a California-based lifestyle company led by American celebrity chef Matthew Kenney and a Madrid hospitality group is bringing a plant-based restaurant to Dumbo Heights, Commercial Observer can first report.
Called Hungry Angelina, the new eatery will span 4,500 square feet on the ground floor at 117 Adams Street, the headquarters of e-commerce giant Etsy, according to a spokeswoman for one of the landlords, Kushner Companies. The restaurant is slated to open in the summer, and will join other retailers like Taco Dumbo and Untamed Sandwiches. The asking rent in the 10-year deal was $75 per square foot, she said.
The building is a part of Dumbo Heights, which is comprised of five properties and a combined of 1.2 million square feet in the Dumbo section of Brooklyn.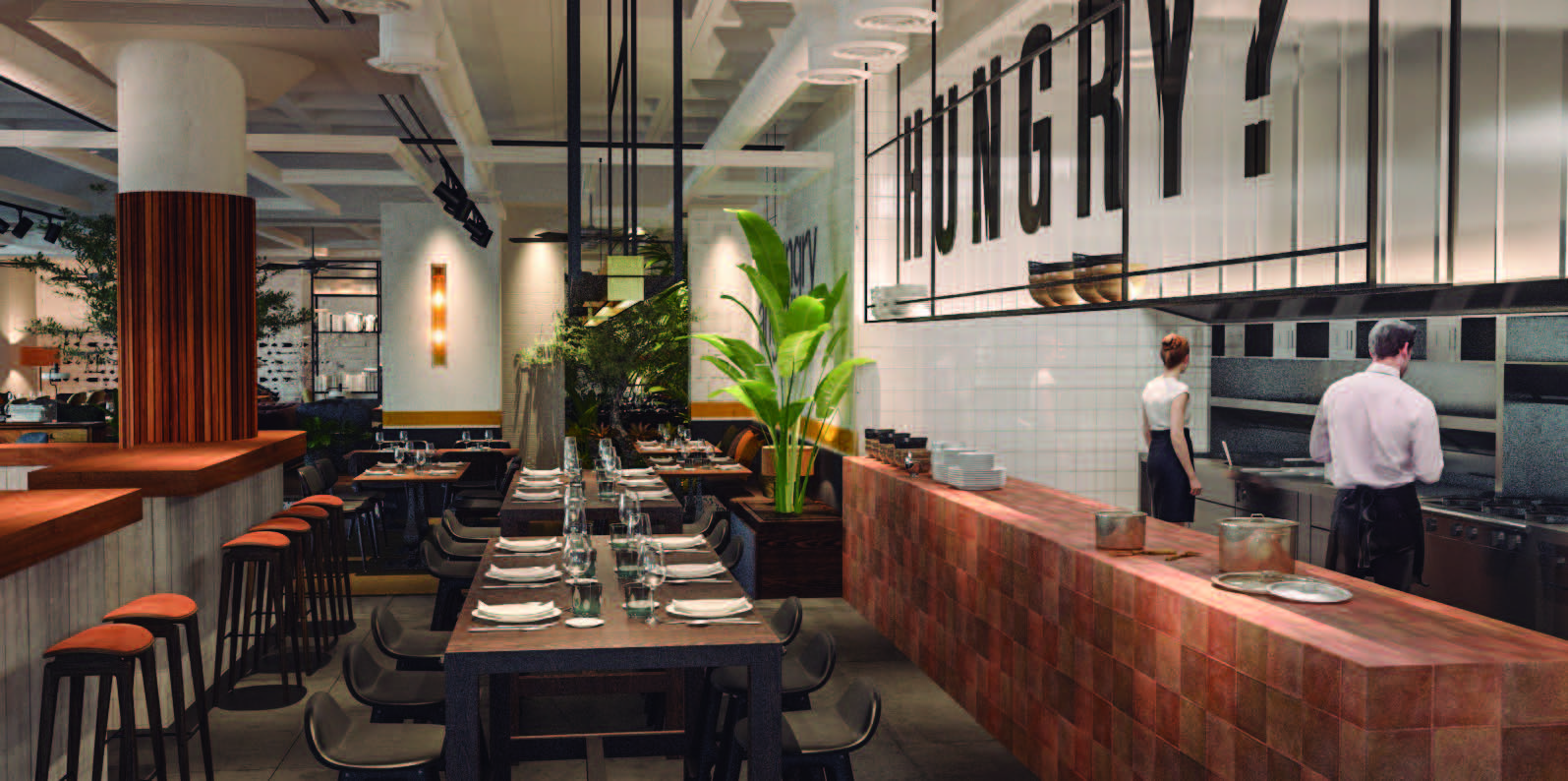 This will be the first Hungry Angelina location. It is the brainchild of Kenney's Matthew Kenney Cuisine, a California-based lifestyle company whose holdings include more than 30 restaurants operating or in development in more than 10 cities around the world, and Alejandro Marín del Coso, the CEO and founding partner of Lamucca Company, the parent company of a hospitality group that currently manages seven locations in Madrid. Kenney is behind Double Zero, a new vegan pizzeria at 65 Second Avenue in the East Village.
"Dumbo Heights is an ideal setting for our first location of Hungry Angelina, a concept designed as an all-day social environment embracing its neighbors as well as those who visit seeking a unique plant-based experience," Kenney said in a statement. "Having personally lived in Dumbo many years ago, I could not be more excited to return to the place I experienced in the early stages of its development, which is now one of the most vibrant communities in all of New York."
Kushner, LIVWRK and RFR Realty acquired 117 Adams Street along with 77 Sands Street, 55 Prospect Street, 81 Prospect Street and 175 Pearl Street from the Jehovah's Witnesses for $375 million in 2013.
Kushner's Max Swerdloff represented both sides in the deal.
117 Adams Street
,
175 Pearl Street
,
55 Prospect Street
,
65 Second Avenue
,
77 Sands Street
,
81 Prospect Street
,
Alejandro Marín del Coso
,
Double Zero
,
Dumbo Heights
,
etsy
,
Hungry Angelina
,
Jehovah's Witnesses
,
Kushner Companies
,
Lamucca Company
,
LIVWRK
,
Matthew Kenney
,
Matthew Kenney Cuisine
,
Max Swerdloff
,
RFR Realty
,
Taco Dumbo
,
Untamed Sandwiches