DC-Based Coworking Company Cove Launches New Office Concept for Businesses
---
---
In August 2016, D.C.-based nonprofit Search for Common Ground was in about 12,000 square feet at 1601 Connecticut Avenue NW and wanted to reduce its office costs and square footage. Cove—a coworking company with hot desks—offered to instead create a private "hub" for the nonprofit at one of its existing coworking locations.
The hub allowed Search for Common Ground, which employees 700 people worldwide, to sublease half of its space at 1601 Connecticut Avenue NW to another tenant.
A year and a half later, the nonprofit's lease was expiring and it didn't want to make another long-term commitment as it was considering its "long-term presence in the U.S.," said Brad Fondak, the group's senior manager of shared services, "so that took off the table quite a few traditional lease environments." The nonprofit's executives looked at another coworking space but it wouldn't have been ready before the lease expired.
Then, Cove swooped in with a new concept, coveHQ. Like coworking giant WeWork, coveHQ is an offering for enterprise clients, but with more private and individual amenities like kitchens and conference rooms.
Launched less than three months ago, coveHQ—with one location at 1730 Rhode Island Avenue NW, near Dupont Circle—has five tenants, many of which learned about the concept by word of mouth. Cove's co-fonder and CEO Adam Segal said that two more locations, in downtown D.C. and Arlington, Va., are in the works.
Cove's co-founders got the idea for the concept from "thinking about how we built Cove for individuals and now organizations asking how can Cove help them. So we're applying all of our learning and knowledge around design, experience and user behavior to an organizational perspective," said Segal. "Our solution is extremely attractive for those who do not want a cookie-cutter coworking office or to take on a long-term lease obligation and the headaches of building and managing their own office space."
Ross Nover, the cofounder of D.C.-based firm Friendly Design, found out about coveHQ from a friend who worked out of a Cove neighborhood location. Nover was seeking a new office option after working independently for six years out of a coworking space with Canvas, which was shuttering its operations. Having grown to a team of eight from two, Nover wanted more space and privacy.
"We saw a lot of different [traditional real estate] but this option felt like a good in between—a little bit of coworking and a little bit of your own space altogether—that sounded great so we figured we'd give it a shot," he said.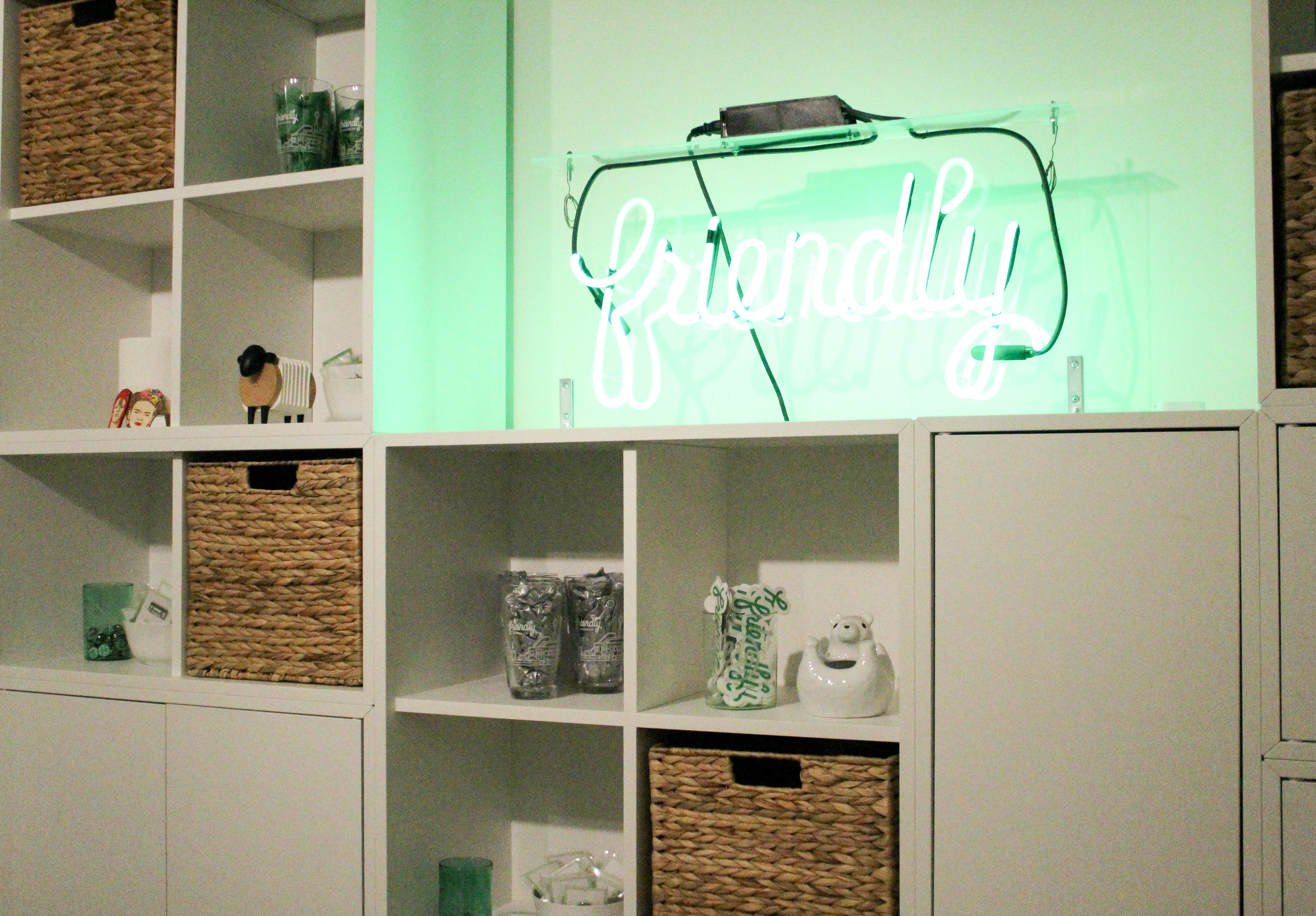 Cove was co-founded by Segal and chief technology officer Jeremy Scott in 2013 as what it calls a network of "neighborhood productive spaces."
Cove has five locations in D.C.—in Capitol Hill, along the 14th Street Corridor and in Chinatown and Columbia Heights—spanning a total of 30,000 square feet—and a 1,500-square-foot location in Boston. Members pay $79 per month to work at Cove on nights and weekends and $229 a month any time of the day (most locations close by midnight). CoveHQ tenants pay upwards of $5,000 per month. Cove members and coveHQ subtenants have access to all of Cove's neighborhood locations.
CoveHQ, with its leases of two to three years, seems to marry the collaborative and "convenience" aspects of coworking, the leasing flexibility of spec suites and the custom buildouts of traditional office leases.
Spec offices have been catching on in D.C. because of their flexible lease lengths, which average five years in the D.C. region, according to a report from Newmark Knight Frank. As of August 2018, there were about 624 spec suites on offer in the D.C. region, as Commercial Observer previously reported. There's a demand for them in the region, in part, because firms are hesitant to ink long-term deals due to uncertainty about future staff needs, per the report.
According to NFK, spec suites also appeal to firms that have outgrown the collaborative nature of coworking spaces—a concept that some coworking providers reject.
"Most of the members who leave usually do so because they outgrow the available space, not the experience," said Uri Bar-Joseph, the vice president of marketing for Mindspace, a global coworking company catering to large enterprise firms such as Microsoft, Spotify and Samsung.
He said that most members stay "because they are able to create internal brand while enjoying the benefits of Mindspace. They stay because they see the benefits in the flexible model, the peace of mind from a logistics perspective, the level of service they get and the connection to the business community."
Developers are even moving into the spec-space area. Washington Real Estate Investment Trust (WashREIT) in August 2018 launched a program called Space+, as CO previously reported.
"Since we formally launched the Space+ brand, I think activity has been very strong," Chang said. With 6.1 million square feet of commercial properties across the region, WashREIT currently has 53 spec suites spanning 133,000 square feet across multiple buildings in its Space+ program with a combined occupancy rate of 86 percent, Change said. An additional two dozen spec suites are under construction. Space+ tenants include Capital Sports Ventures, Modern Luxury and Digital Spec.
Asking rents at two Space+ locations—Arlington Tower in Rosslyn, Va., and 2000 M Street M Street NW in D.C.—range from $53 to $60 per square foot, Chang said. "And across our portfolio, we're able to offer price points across the value spectrum because of the diversity of our commercial [properties]." As far as lease terms, Chang said WashREIT recently negotiated a Space+ deal with a tenant for as little as eight months.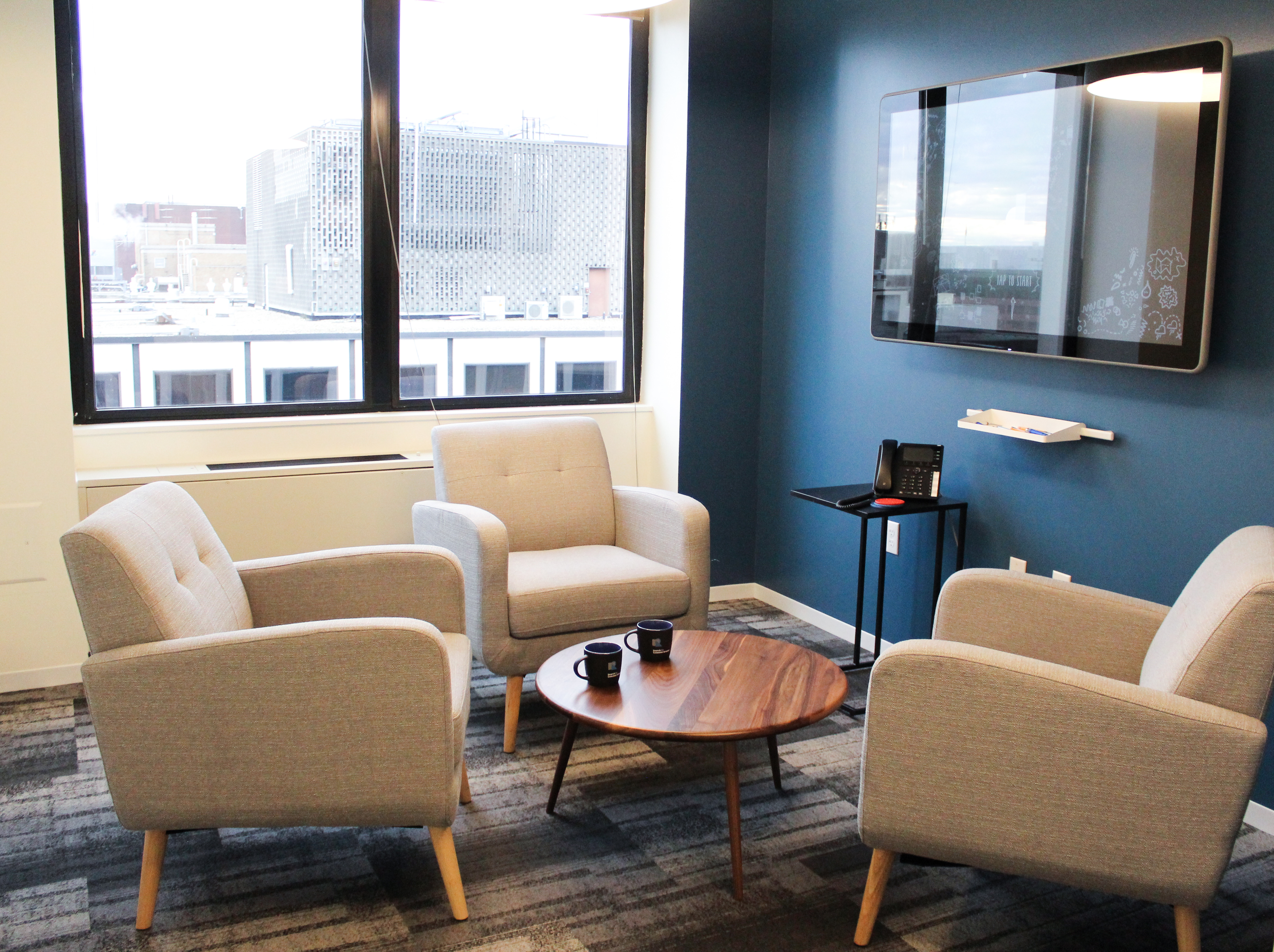 Although coveHQ lease agreements work like spec suites because they are short term, the firm's spaces are custom built based on the culture of the company and work habits of their employees. CoveHQ also offers hands-on office management, Segal said. "We have deep knowledge of operating workspaces for modern behavior. So if you show up and don't have to worry about the coffee being ready, the printer working or your Friday morning breakfast bagels, it's a really different, holistic experience."
With the support of three part-time hosts, coveHQ's office manager Meg Ronan handles each firms' day to day office needs—from freshly brewed coffee to fully-stocked printers—and more. "I maintain a relationship with the organizations to see what's coming up in their work schedule [such as a board meeting] that I can support."
When one firm had a stressful event coming up, she created a relaxation room with yoga mats, essential oils, Play-Doe and coloring books. She has planned an off-site holiday party and weekly breakfasts and lunches. "Our idea is to cut down on distractions and bumps in the road so that people can come in and do what they do best," she said.
CoveHQ firms also have access to the custom-built tech platform that was originally created to manage Cove's locations. Segal said that the platform is especially useful for firms with more than 20 people who need to keep track of where everyone is on any given day. Employees can use tablets to check in to the office and reserve meeting rooms. It also has a way for them to chat with coveHQ's onsite manager.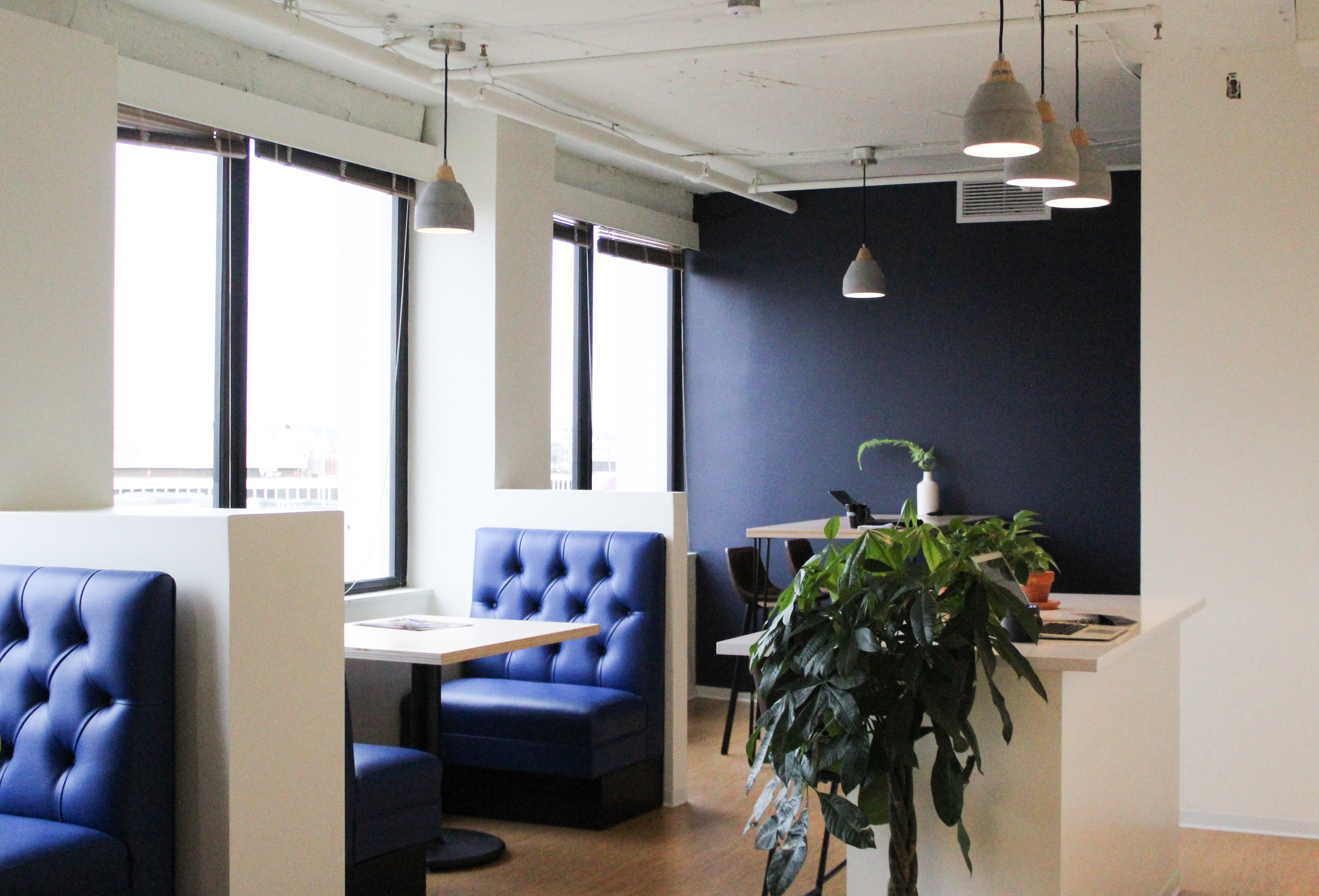 For its first coveHQ space, Cove signed a three-year lease with Blake Real Estate for about 17,000 square feet across three floors at 1730 Rhode Island Avenue NW in June 2018. The asking rent at the building is currently $47 per square foot, according to Owen Billman, the president of Blake Real Estate.
Billman said the real estate firm signed with Cove after comparing the company with other coworking providers. "The coworking craze is everywhere in D.C. and we think they do a good job," Blake said. "They have something pretty interesting things going on and their [spaces] were done very nicely so we thought they would be a good tenant for the building."
The majority of coveHQ's 17,000 square feet at 1730 Rhode Island Avenue is divided among five firms with offices ranging from 1,000 to 5,000 square feet. In addition to Search for Common Ground and Friendly, the first cohort of coveHQ tenants include a public boarding school called SEED (operations are at coveHQ and the school is in Southeast, D.C.), a tech firm and a progressive advocacy group (both companies asked not to be named for privacy reasons). The total square footage also includes two large conference rooms that the firms share.
Search for Common Ground signed a service agreement to pay $33,200 per month, according to Fondak. The fee is "a bit more expensive for the square footage count—about 5 or 10 percent" than another space the firm was considering, but it was a "more economical deal for the services that they provided as well as the shared space that they brought to the table," he said.
Friendly, the smallest company, pays $5,550 per month, Nover said. While the coveHQ's fee is more expensive than its previous space, Nover said it's worth it.
"Our story doesn't start and stop with the four walls," Segal said. "It's a holistic work experience that hopefully enhances not only each individual's experience, but [each company's] overall organization mission."