Oxford Properties Hires Forest City Exec to Run NY Development
---
---
Oxford Properties Group has hired Forest City New York Senior Vice President Kate Bicknell as a vice president and the head of its New York development team, Commercial Observer has learned.
Bicknell, who spent 13 years at the New York arm of Cleveland-based Forest City Realty Trust, officially joined Oxford on Monday. 
She will work alongside Dean Shapiro, a senior vice president of investments and the head of U.S. development for Oxford, and the existing team guiding the redevelopment of the 1.3-million-square-foot St. John's Terminal, which Oxford and Canada Pension Plan Investment Board purchased for $700 million from Westbrook Partners and Atlas Capital Group earlier this year, as CO previously reported.
A spokeswoman for Oxford said Bicknell will "oversee a growing team," but declined to identify how many employees the New York development team has at this time, saying the company is hiring more people.
Oxford, the real estate arm of one of Canada's largest pension funds, OMERS, began its New York operations in 2010 when it formed a joint venture with Related Companies to construct the megaproject Hudson Yards. It's New York portfolio is now valued at more than $12.8 billion.
"Oxford has quickly become one of the biggest players in New York development and I am incredibly excited to join a team working on two of the city's biggest and most transformative development projects–Hudson Yards and St. John's Terminal," Bicknell said in a prepared statement. "I have devoted my career to helping create great new places in New York City, and Oxford provides the perfect platform to take that mission to the next level."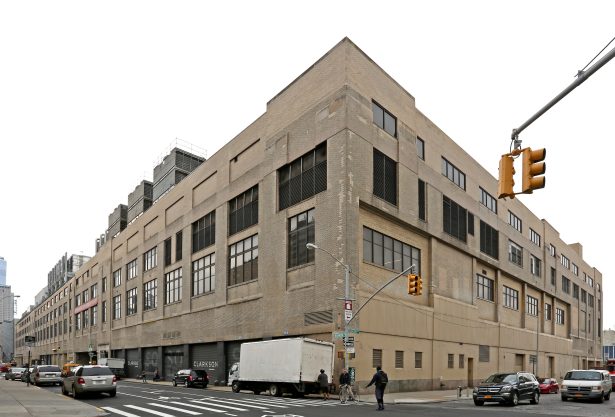 At Forest City, Bicknell worked on the $4.9 billion, 22-acre residential development Pacific Park Brooklyn and the six-story, 235,000-square-foot Tata Innovation Center at Cornell Tech's Roosevelt Island campus.
"We are incredibly proud of the momentum and success Oxford has gained since establishing our New York City presence, and we're thrilled to have Kate join the team to help further our growth," Shapiro said in a statement."She has extraordinary experience driving some of the most complex and game-changing projects in New York over the past decade and will be integral to the success of St. John's Terminal and future projects."
Last September, Madison International Realty agreed to purchase Forest City's 51 percent interest in the company's 2.1-million-square-foot retail portfolio, which was valued at $1 billion. The firm then took a dramatic step back from ground-up developments in the New York area, which sparked the January departure of Forest City New York CEO MaryAnne Gilmartin. The firm reduced its stake in Pacific Park Brooklyn to just 5 percent the same month, and laid off 20 employees from its New York division.
This March, Forest City sold its recently completed 363-unit apartment building at 461 Dean Street in Downtown Brooklyn for $156 million, as CO has reported, and is no longer a development partner with JEMB Realty on the 500,000-square-foot office building 1 Willoughby Square in Downtown Brooklyn.
Despite more than a dozen years at Forest City, Bicknell said she could not pass up the opportunity to join Oxford. 
"When the opportunity at Oxford came along, I thought this could be an incredible next chapter for me," she said. "I believe in developing game-changing projects that deliver both financially and experientially."
"Kate is a real pro and has been a great contributor to our East Coast development team," Jeff Linton, a senior vice president at Forest City Realty Trust, said in a statement. "We wish her all the best in her new role."
Prior to joining Forest City, Bicknell obtained an MBA from the Wharton School at the University of Pennsylvania in 2005. Before that she was the federal policy director for Smart Growth America, a nonprofit advocacy group, from 2000 to 2003.
Bicknell is a native of Scarsdale in Westchester County, N.Y. and graduated from Cornell University in 1999 with a bachelor's degree in urban studies. She then worked as a legislative aide for the late Sen. Daniel Patrick Moynihan until 2000.
461 Dean Street
,
Atlas Capital Group
,
Canada Pension Plan Investment Board
,
Forest City New York
,
Forest City Realty Trust
,
Jeff Linton
,
JEMB Realty
,
Kate Bicknell
,
MaryAnne Gimartin
,
OMERS
,
Oxford Properties Group
,
Smart Growth America
,
St. John's Terminal
,
Westbrook Partners