Kellogg's Opening More Permanent Café in Union Square
---
---
Kellogg's NYC, an all-day breakfast café which closed its pop-up in Times Square this summer, is opening a new more permanent eatery in Union Square.
The company has announced that on Dec. 7 the new café will open at 31 East 17th Street, a building between Park Avenue South and Broadway that runs through the block between 17th and 18th Streets. Kellogg's will span 5,000 square feet on the second floor of Standard Realty Associates' two-story, 15,000-square-foot building, according to a press release from ABS Partners Real Estate.
ABS' Mark Tergesen and Jennifer Bernstein represented the tenant in the transaction, while the landlord was represented in-house. The ABS team declined to provide the asking rent or the length of the lease.
"31 East 17th Street is a unique property that provides Kellogg's with an opportunity to make an immediate impact when it comes to visibility and branding. Union Square is a highly trafficked area and, coupled with the building's all-glass facade, will allow the Kellogg's branding to stand out and encourage passersby to walk in," Tergesen said in a prepared statement. "The second floor that Kellogg's will occupy is a functional, dramatic space with skylights and a block-through layout, providing customer access from both East 17th and East 18th Streets. The open space can also accommodate much larger events than the previous Times Square location, allowing the brand to interact with its customers in more ways than before."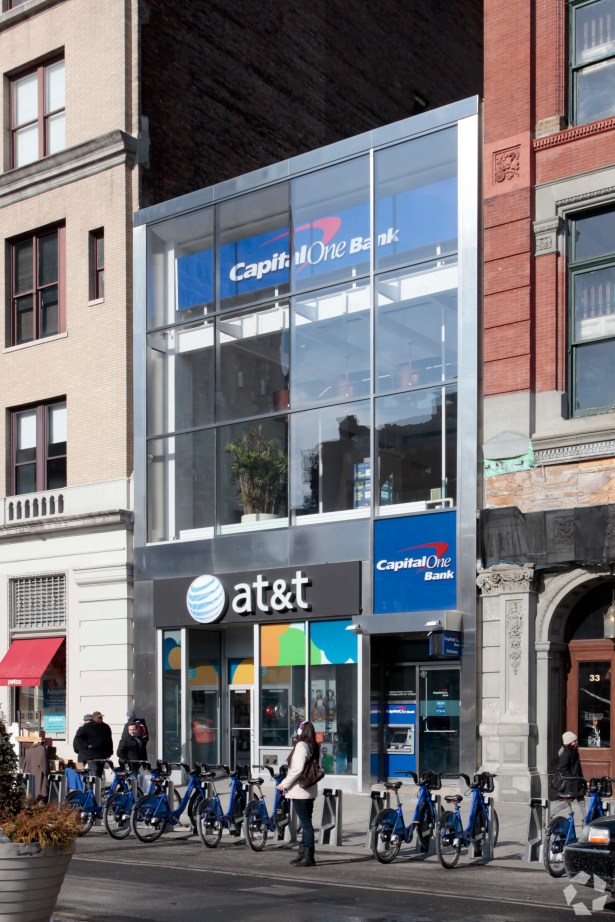 There will be an open kitchen and a significantly larger space for dining, lounging and collaboration, Kellogg's said in a release.
"We're excited people can experience cereal in new ways all the time at our permanent location, versus other pop-ups which we've seen can quickly come and go," Aleta Chase, Kellogg's marketing director, said in a release. "Whether people stop in for a quick meal or end up spending the afternoon or early evening with us, Kellogg's NYC Café in Union Square will truly be a home for food exploration—tailored to give everyone endless flavor possibilities when it comes to cereal."
The café, where dishes start at $5.95 for a cereal creation with a choice of milk, has a menu that includes milkshakes, pop tarts and ice cream sundaes. Items from the old menu that will have a comeback in Union Square include Berry Me in Green Tea, Life in Color and The Corny Blues, according to the ABS release.
Kellogg's opened its doors to its first brick-and-mortar pop-up café on July 4, 2016 in 1,600 square feet of ground-floor space (800 square feet for dining and 800 square feet for the kitchen) at 1600 Broadway between West 48th and West 49th Streets with a one-year lease and two one-year extension options, as CO previously reported. The company decided to renew its space for another year, but closed on Aug. 13 this year. A Kellogg's NYC spokeswoman didn't respond to a request for information about the Times Square lease.
At 31 East 17th Street, the 17th Street ground floor is leased to AT&T. And on the 18th Street side, which uses the alternate address of 36 East 18th Street, the ground floor is available for lease.