Charles H. Greenthal & Co. Relocating HQ to Midtown From Midtown South
---
---
Just months after inking a deal to move 105 employees to Queens, Midtown-based property manager Charles H. Greenthal & Co. has signed another deal to relocate its headquarters within Manhattan.
The company, which provides residential management and leasing services, completed a 10,305-square-foot lease at Feil Organization's 551 Fifth Avenue and will move 40 employees to the new digs, Commercial Observer has learned.
It will occupy part of the fifth floor of the 38-story property between East 45th and East 46th Streets, also known as the Fred F. French Building. It expects to move into the new offices by Jan. 1, 2018. The asking rent in the 10-year transaction was $58 per square foot, according to information provided by the landlord.
Charles H. Greenthal is currently in 15,692 square feet on a portion of the third floor in another Feil Organization building—4 Park Avenue between East 33rd and East 34th Streets, and is leaving that property after nearly 30 years because the landlord is planning to do a complete renovation of the 52,000-square-foot office portion, which has 364 rental units above. Construction is slated to be completed within 18 months.
"We understand they considered a variety of properties outside of Feil's portfolio, but we worked diligently with Greenthal to ultimately relocate them to another Feil property at 551 Fifth Avenue that would readily meet their expectations," Brian Feil, a vice president of Feil Organization, said in a prepared remarks.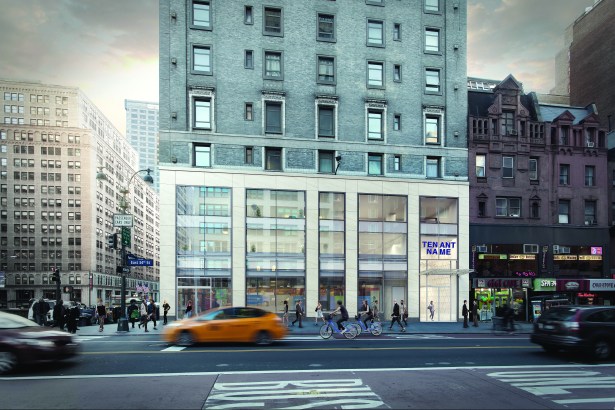 It's not the first move that Charles H. Greenthal will make from 4 Park Avenue. In June, the company signed a 15,303-square-foot deal to relocate workers from its accounting, closing and payroll departments to 30-30 Northern Boulevard in Long Island City, Queens between 40th Avenue and 40th Road, as CO previously reported. One main motivation for moving employees to Queens was that Charles H. Greenthal could take advantage of the city's Relocation and Employment Assistance Program (REAP) income tax credit.
Cushman & Wakefield (CWK)'s Mark Weiss, Robert Eisenberg and Remy Liebersohn brokered the deal for Charles H. Greenthal's new offices at 551 Fifth Avenue, while Feil Organization was represented in house by Kevin Driscoll. A spokesman for C&W did not immediately return a request for comment.
The 435,000-square-foot building at 551 Fifth Avenue is now 96 percent occupied, according to Feil Organization. Charles H. Greenthal will join existing office tenants such as hotel operator and owner Denihan Hospitality Group and Pace University and law firm Kleinberg Kaplan Wolff & Cohen, and Morton's Steakhouse in the retail space.
30-30 Northern Boulevard
,
4 Park Avenue
,
551 Fifth Avenue
,
Brian Feil
,
Charles H. Greenthal & Co.
,
feil organization
,
Fred F. French Building
,
Kevin Driscoll
,
Mark Weiss
,
Remy Liebersohn
,
Robert Eisenberg
,
Cushman & Wakefield