Contractors, Officials Debate Apprenticeship Programs at CO Safety Conference [Updated]
---
---
As the city struggles to reduce deaths and accidents on construction sites, major players in the enforcement and construction community think owners and contractors have more responsibility for keeping their workers safe than cash-strapped city agencies do.
"If [contractors] can't invest in safety training for their workers, maybe they shouldn't be doing work in New York City," charged Louis Coletti, the president of the Building Trades Employers' Association (BTEA), a trade association for union contractors. Coletti and other panelists at Commercial Observer's Construction Safety Conference yesterday claimed the city could curb worker fatalities by expanding safety training for construction workers. They discussed the merits of a proposed City Council bill, which would require all workers to undergo safety and apprenticeship training. Unions back the legislation, which would force non-union contractors and construction companies to run two- to three-year long apprenticeship programs for workers on buildings that are 10 stories or taller.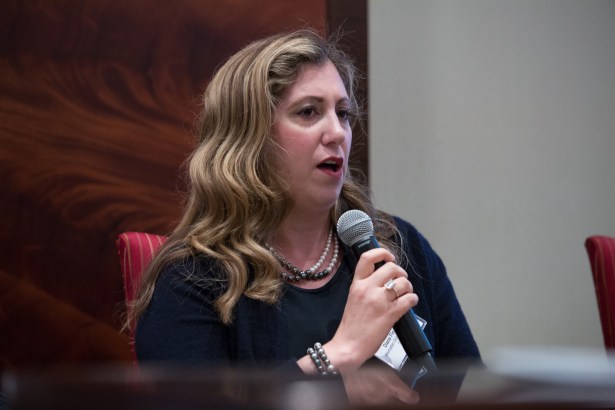 New York City Department of Buildings Commissioner Rick Chandler, on the other hand, opposes the apprenticeship bill, alluding yesterday to the fact that the DOB and other city enforcement agencies don't have enough resources to monitor such programs. "Apprenticeship programs take significant time to create and register with the [New York] State Department of Labor," he testified during a council hearing in January. "And since apprenticeship programs are for new entrants into the construction industry, their impact on mid-career workers is limited, even though experienced workers are just as much at risk as new hires."
Chandler was joined on the panel by Manhattan District Attorney Diana Florence; Steven Kaplan, a deputy regional administrator at the Occupational Safety and Health Administration (OSHA); and Edward Ferrier, the deputy assistant chief of the Bureau of Fire Prevention at the Fire Department of New York (FDNY). Matt Caruso, the president of the Construction & Realty Safety Group, moderated.
During yesterday's conference, Chandler emphasized that developers and general contractors have to shoulder the burden of hiring well-trained subcontractors and enforcing safety standards on sites. "What I see with larger contractors is they have a great relationship with safety," he said. "If you have any smaller projects, engage with the owner. Owners need to realize there are real consequence if someone gets hurt or killed on their site."
But the city does have the ability to halt construction through a stop-work order, which Chandler called "one the most powerful tools we have," adding, "it sends a message."
Kevin Kelly, a business representative for Metallic Lathers & Reinforcing Ironworkers Local 46, stood up at the end of the panel to rail about the need for more thorough safety training. "How many people must die?" he asked, addressing Chandler. "We're not talking about twisted ankles here. We're talking about people who won't have a mother or father because at the end of the day the training and enforcement wasn't there."
Coletti acknowledged that the DOB needs more city funding in order to oversee apprenticeship programs for dozens of nonunion construction companies.
"If they are not given the resources to ensure that everyone who is enrolled in a registered apprenticeship program gets a card, this is going to be another OSHA-10 fiasco," he said, referring to the 10-hour safety course required by OSHA for all workers on major construction projects. City investigators arrested more than 20 workers with bogus OSHA cards in 2015, the New York Daily News reported in October of that year.
However, nonunion firms should have to pay for the programs themselves. "Not a penny of public subsidy should go into that training [for nonunion contractors]," he ranted.
Florence, who heads a construction fraud task force at the district attorney's office, said the issues with the city distributing OSHA-10 cards had "given birth to a culture of fraud."
"Contractors are buying 100 [OSHA] cards from trainers and distributing them to their workforce, but it's not a crime," she explained. The city and state don't have laws that penalize fraudulent OSHA cards, she said, so prosecutors cannot charge contractors for engaging in that behavior.
The city saw a spike in construction worker deaths, with 25 killed on job sites in 2015, according to the most recently released report from union-backed advocacy group New York Committee for Occupational Safety and Health. The same report highlighted how the OSHA had cut the number of safety inspections across the state to 1,966 in 2015 from 2,722 in 2011. The number of OSHA inspectors in New York State also dropped by nearly a third, to 66 in 2015 from 82 in 2012.
"Because of diminished resources…and the number of incidents, we weren't doing as many unplanned inspections," Kaplan said. "So we started rotating in compliance officers from other regions… and we've multiplied the number of inspections by a factor of four," he explained, noting that the agency had done 460 planned inspections since December 2015.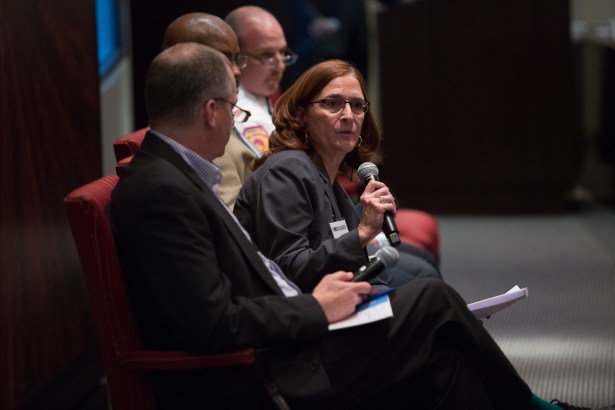 Similar themes emerged during the second panel of the morning. Commercial Observer reporter Liam La Guerre moderated, and the speakers were Dwayne Carter, a vice president at Tishman Construction; Louis Cenadagorta, the executive director of the suppression and CDA unit at FDNY; Brian Sampson, the president of the Associated Builders & Contractors, and Marianne Santarelli, the safety director at Gilbane Building Company.
The city needs to boost the number of fire enforcement officers who can visit sites after 5 p.m., because many construction projects are extending their work hours into the evening, Cendagorta said. "Contractors are now working 12-, 14-, 16-hour days," he explained. "The majority of our violations are written at night." He noted that the number of combustible fires on construction sites had doubled in the past year. And companies engaged in unscrupulous behavior are more likely to try and get away with breaking city laws at night or on the weekends, he added.
The group of construction industry execs said that both city agencies and responsible contractors have to work together to rid New York of unscrupulous construction companies.
"We have constant conversations with our contractors and general contractors that there are owners you just shouldn't work for," Sampson said. "When the owner comes to you and asks you to cut a corner, you have to decide whether that extra money is worth it. There's going to be a future where some owners find themselves without a contractor or GC."
Carter agreed, wondering why the city hadn't cracked down more aggressively on companies that are widely considered "bad actors" in the construction industry. "These guys who keep having construction accidents, why should they be issued a buildings permit?" Carter asked.
Update: This story has been updated to reflect the fact that the Building Trades Employers' Association is not a union group and has not taken a public position on the City Council's apprenticeship bill.
Associated Builders & Contractors
,
Building Trades Employers Association
,
Building Trades Employers' Association of New York City
,
Dwayne Carter
,
Edward Ferrier
,
Fire Department of New York
,
Gilbane Building Company
,
Kevin Kelly
,
Liam La Guerre
,
Louis Coletti
,
Marianne Santarelli
,
Matt Caruso
,
Metallic Lathers & Reinforcing Ironworkers Local 46
,
New York City Department of Buildings
,
New York Committee for Occupational Safety and Health
,
Occupational Safety and Health Administration
,
Rick Chandler
,
Steven Kaplan
,
Tishman Construction