Midtown Makeovers: Revamping Before Refi
---
---
Like the cool kid at school, Hudson Yards is the name on everyone's lips. Shiny new towers will shortly pierce the sky, and tenants including Blackrock, KKR and Time Warner have already preleased space in Related Companies and Oxford Properties Group's behemoth development.
As the far West flourishes, it's crunch time for Midtown. At an average age of 70 years, Midtown office properties must now compete with the flashy new ground-up construction that is underway. In order to attract tenants, they'll have to look their best and defy their age. Further, as the tidal wave of commercial mortgage-backed securities loan maturities continues to roar through 2017, tenant-enticing renovations are especially critical if occupancy is to be increased before owners approach lenders to refinance.
More than $6 billion in CMBS office loans will come due in New York City this year, according to Trepp data. It therefore comes as no surprise that some jarring headlines have pertained to maturing CMBS loans on Midtown office properties. These loans were made during the boom, when Midtown was Manhattan's crown jewel in terms of desirable office space and before Hudson Yards was even a sparkle in Related's eye—but now those properties' occupancy levels are being watched as loan maturities come around.
Even top-tier owners and developers are no exception to the rule. Chetrit Group, Edward J. Minskoff Equities and The Moinian Group had to line up a two-year extension on their $216.7 million financing package backed by 500-512 Seventh Avenue due to occupancy issues in December, as Commercial Observer previously reported. Occupancy in the 45-story, 1.2-million-square-foot office complex dipped to 67.5 percent last September, sending the property to special servicer LNR for maturity default. Luckily, the borrowers received a series of short-term extensions until managing to push the maturity back to November 2018, and they will use that time to increase occupancy and make capital improvements to the property, sources told CO at the time.
The plight of 500-512 Seventh Avenue is not singular. Owners will have to put money in to get their older office stock to compete.
"The key is that a lot of the properties are an older vintage, so they were built in the 20th Century and not well prepared for the needs of a 21st Century tenant," said Scott Rechler, the chief executive officer and chairman at RXR Realty. "And so what we've done at 237 Park Avenue, 75 Rockefeller Plaza and 230 Park Avenue [the Helmsley Building] is take these older buildings and upgrade them so that they can be compelling to tenants."
The loan on 237 Park Avenue comprises 22 percent of the Lehman Brothers-sponsored LBCMT 2007-C3 CMBS transaction and expires in June. Previously, the property had been on and off special servicer LNR's watchlist, most recently hitting it in August 2015. Credit Suisse occupied 270,548 square feet in the property (23 percent of gross leasable area) but vacated upon lease expiration in 2014.
With the renovation underway, RXR has leased out 100 percent of the property, according to Rechler. "When we acquired 237 Park Avenue we capitalized the transaction with a loan plus equity, with the plan of repositioning it," he said. "Now that the leasing is being finalized we are in the market for a loan and are going to be refinancing the property."
"[237 Park Avenue] is a great example of what makes a building so much more attractive to office tenants, and RXR is a great example of a landlord who has both the willingness and the capital to do what it takes to be competitive at really top rents," said Scott Singer, the president of the Singer & Bassuk Organization.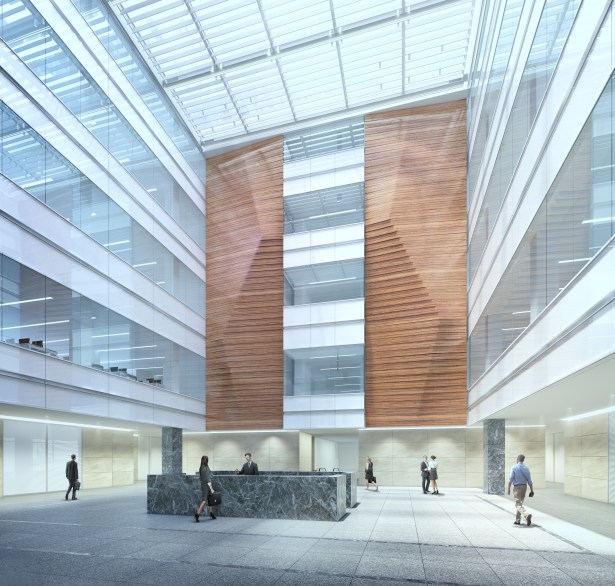 And, the capital improvements can only help when it comes time for refinancing. A lender who spoke to CO on the condition of anonymity said that for the most part, borrowers who are looking to refinance their Midtown buildings recognize the need for renovations and on average invest $20 million for properties that are 100,000 square feet to 300,000 square feet in size. But when it comes to actually financing those buildings, it's important that the loan-to-value hovers in the 50 to 55 percent range on the first mortgage, and that the debt service coverage ratio is 2x or more.  
"I'm looking at three comparative deals right now and most of them are walking distance from Penn Station and Grand Central Terminal," the lender said. "Occupancies are greater than 85 percent on all three. You need the occupancy and you need the revenue in order to get a refinance done."
Additionally, a critical component of a refinance is that a reserve account is established at the time of closing to fund future tenant improvement costs and leasing commissions, the lender said.
Meridian Capital Group has been actively brokering loans on behalf of sponsors that are working on upgrading their buildings to be more modernized and amenable to tenants that typically wouldn't look at a historic or adapted building. "In terms of a lender going into a deal, they're going to look at what the functionality of a building is today and what the business plan is of the sponsor to improve it if it needs to be improved or maintain it if it needs to be maintained and attract tenants," said Tal Bar-Or, a managing director at Meridian. "It starts with the functionality of the building and goes back to the sponsorship being able to make the building appealing and achieve its potential."
Manhattan Makeovers
Renovations and modernization are viable means by which 70-year old properties can compete with the hip new kids (that haven't even arrived yet). "The landlords who have had the longest staying power as the desires of tenants have changed are the ones who have been willing and able to rethink how to use their assets, and to spend money to reconfigure their spaces when necessary," Singer said.  
After all, new construction doesn't appeal to everyone. And not only does Midtown have character; it has transportation.
"I was friends with the great Harry Helmsley, and I will never forget one thing he told me," said Leslie Himmel, the co-founder and co-managing partner of Himmel + Meringoff Properties. "He said, 'You should buy buildings near transportation hubs because those transportation hubs aren't getting on roller skates and leaving. Don't be enticed by new and trendy areas because they go in, and like women's fashion, they go out.' "
And while some technology firms are drawn to the West Side and Downtown because of their need for state-of-the-art facilities, plenty of folks just need regular office space, said Lea Overby, the director of structured finance research at Morningstar Credit Ratings. "That may mean that we see flat to slightly declining rents in [Midtown], but from an occupancy perspective, because of the transit connectivity, we expect it to stay filled up," she said.
Richard Bernstein, the executive vice chairman at Cushman & Wakefield, agreed: "There is a certain tenant that wants to make a statement about its occupancy and about the quality of its workplace and really wants to be located in the new frontier. But I don't think that diminishes the value of Midtown," he said.
"The model that has proven itself out is that if you take these great buildings, where tenants like the character and the architectural iconic nature of these buildings in addition to their location, and if you can modernize them you can create something very special," Rechler said.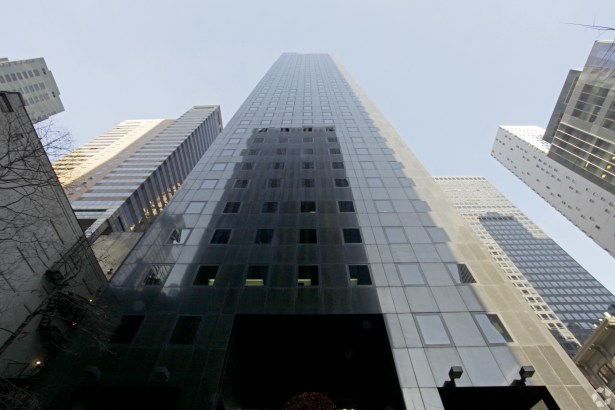 Several other Midtown owners have poured significant dollars into their properties of late, making both cosmetic improvements and technological enhancements. A $30 million capital contribution was made to Rockefeller Group's 1221 Avenue of the Americas and a $90 million capital contribution was made to the Durst Organization's 1155 Avenue of the Americas. Upgrades to the latter include a new entrance on West 44th Street, a landscaped plaza, new lobby interior and a move to energy efficiency.
"I think it's been seen throughout Midtown that if you make the right improvements you will fare better than the competitive supply that hasn't made those improvements," Bernstein said. "Landlords undertaking significant renovations on their properties understand what tenants want. Light and air from the exterior needs to find its way to the core of the building and you can only do that with a good window-to-curtain-wall ratio. That's significant."
As an owner of Midtown office properties, Himmel said her company, for one,  is competing with new developments by modernizing its properties. "We have two properties: 729 Seventh Avenue and 1460 Broadway, both in Midtown West. In order to continue making Midtown properties attractive we've done full renovations of the lobbies. At 1460 Broadway we actually rebuilt the entire property, and Foot Locker is opening a three-story flagship store there. We rebuilt the inside of the building and leased it to WeWork. At 729 Seventh Avenue, which we've owned since 1996, we've reinvested in it and are building a new lobby there also."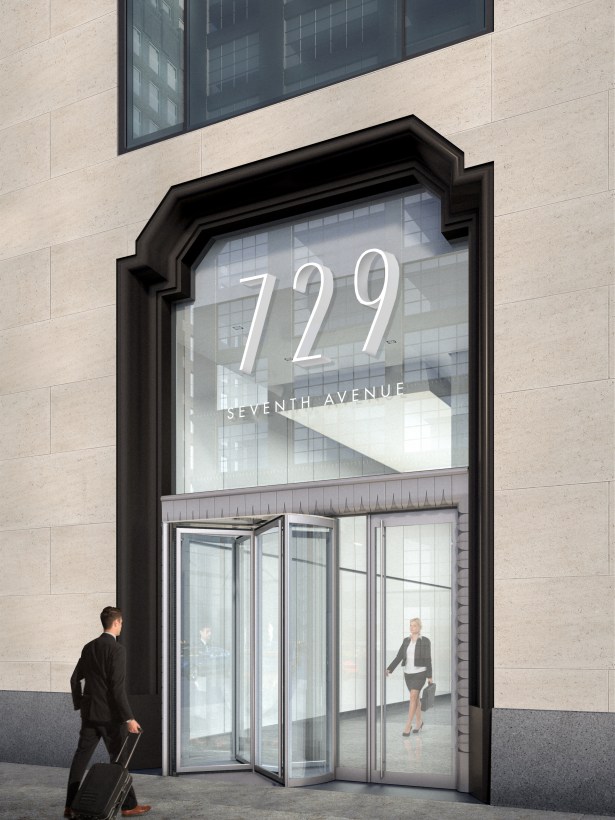 Or, there's always the option to redevelop your property altogether if cash allows, similar to what L+L Holding Company is doing with 425 Park Avenue. "The top floor is leased to Citadel for $325 per square foot," noted Woody Heller, the group head of the capital transactions group at Savills Studley. "There are a handful of deals north of $200, but $325 is really unheard of. It's being built in advance of the Midtown rezoning meaning that it has to keep 25 percent of its old structure, but it's going to be one of the most beautiful buildings in the city."
Bernstein agreed: "Both One Vanderbilt and 425 Park Avenue are designed to attract a small target market, and I think they will be very successful because [New York City's] building stock has a great lack of new office stock," he said.
"It's new office space in locations that people want to be in," said Bar-Or. "Someone that runs a hedge fund and lives on the Upper East side may not want to go all the way to Hudson Yards."
And if you don't have the cash to upgrade a property, Midtown landlords can still be competitive by offering lower rents and more concessions, said Steve Jellinek, a vice president at Morningstar, adding, "Are we in crisis mode? Definitely not. Are we seeing tenants leaving here and there? Yes. Will it lead to maturity defaults and material increases in delinquency? I doubt it."
Blackout
But while delinquencies may not be apparent at the moment, tenants' absence could be felt in the next couple of years as construction at Hudson Yards progresses. In December 2016 Blackrock announced that it was taking 850,000 square feet at 50 Hudson Yards, the 58-story property set to rise at 10th Avenue and West 33rd Street. As a result, Fisher Brothers' 49 East 52nd Street and 55 East 52nd Street, also known as Park Avenue Plaza, will lose a combined 396,320 square feet when the asset manager vacates.
Park Avenue Plaza is 100 percent occupied currently, but "it's one building that we are watching to see how it's re-leased. Not just because of the Blackrock departure but because the other tenants' leases expire around the same time [2023]," said an analyst who preferred not to be named when discussing specific properties. Fisher Brothers declined to comment.
The case of Blackrock's exodus isn't quite cut and dry, however, Heller said, and isn't necessarily representative of a general shift away from Midtown to the Far West Side. "A company like Blackrock needs 1 million square feet. Who can accommodate 1 million square feet? A lot of the big moves are large companies that simply need larger buildings," he said.
Heller went on to note that there are other factors at play when companies don't renew leases. "Generally speaking, the world is becoming more space efficient," he said. "We have the highest level of job growth yet negative net absorption, which means either they are renewing and taking less square footage, or using less space per person."
Park Avenue Ground Shaker
And then there's the case of Lever House, at 390 Park Avenue, which saw an $88 million loan foreclosure last month (see story on page 24), certainly setting off some alarm bells. However, RFR Realty's woes in the case of Lever House were instead kick-started by a ground lease reset, and a spike in foreclosures throughout Midtown is highly unlikely, sources told CO.
Plus, Manhattan owners will fight tooth and nail before they lose their crown jewels. "The last thing in the world borrowers want to do is turn a property over to the lender," Overby said. "We have seen this in Manhattan overall—it doesn't make a difference how much it's underwater, they'll look to get recapitalized from their worst enemy before they turn a property over. It's the beauty of the Manhattan market—it's incredibly resilient."
There are always foreign investors eager to snap up New York City real estate, Overby said,  so landlords have options. "[Foreign investors] correctly assess that Manhattan is an island and there is limited building because of zoning, and because much of the island is fully developed," Overby explained. "So there is a natural constraint on how much supply can come to the market. So even if we may see a little bit of softness, as long as the overall economy continues chugging along, the Midtown office market really should hold up O.K."
In the meantime, perhaps Hudson Yards has raised the stakes for some owners. "I think the ante is always being upped and the landlords who proactively manage their physical space and their human relationships are the ones who thrive over time," Singer said. "The challenge being presented to the more established areas by Hudson Yards is the next incarnation of a process that has been going on in this city for hundreds of years. Midtown was the new area when Downtown was established. Park Avenue was a new area when the railroad was covered. Hudson Yards is challenging the rest of the city, but in a way that has been seen many times before. It's always been survival of the fittest."
237 park avenue
,
425 Park Avenue
,
Cushman & Wakefield
,
Himmel + Meringoff Properties
,
Hudson Yards
,
L&L Holding Company
,
Lea Overby
,
Leslie Himmel
,
Meridian Capital Group
,
Morningstar Credit Ratings
,
Richard Bernstein
,
RXR Realty
,
Savills Studley
,
Scott Rechler
,
scott singer
,
Singer & Bassuk Organization
,
Steve Jellinek
,
Tal Bar-Or
,
Woody Heller