Westfield Bringing Fashion Pop-Up Market to WTC Oculus
---
---
Targeting professionals as well as tourists, Westfield is bringing a fashion-focused pop-up marketplace to its World Trade Center mall, Commercial Observer has learned. It will be "a curated program designed to complement seasonal and event-related programing within the Oculus," according to mall marketing materials obtained by Commercial Observer.
There are 12 pop-up indoor sites earmarked for retail merchandiser units (RMUs), or cart concepts, as per the pop-up information. Plus there are five exterior pop-up locations that are each approximately 48 square feet.
"Pop-up at Westfield World Trade Center will focus on artisanal, first-to-market and emerging brands, and be comprised of both rotating feature pop-ups as well as longer-term retailers in our pop-up flex units," Westfield indicates.
There are apparently two pop-up types: those that are "experiential and transactional open-layout concepts, lasting anywhere from one day to one month," and what are called "pop-up flex units [which] will be comprised of artisanal and local retailers, with leases longer than one month."
Nearby at Brookfield Place, Brookfield Property Partners has included a few retailer pop-ups, like Sugarfina and Burberry (the latter which had a truck in addition to its more permanent store). But the company has a broader interpretation of "pop-up," according to Michael Goldban, senior vice president of retail leasing at Brookfield.
"The other component I think we do really well is more of these cultural events, which we view as pop-ups," he said, "like the America's Cup [which is coming Downtown this weekend]. It's one huge brand activation happening here. Our arts and events programs are short-term duration pop-ups."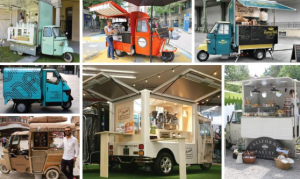 And Brookfield plans to "have this as part of our offering," at its Manhattan West development. "It will be Brookfield Place 2.0."
Pop-ups are "about landlords trying to improve the experience of their projects," Mr. Goldban said. "In general, it's just a smart thing to do because it gives the customer more reasons to come to the shopping center."
CO reported yesterday about a number of retailers who are heading to Westfield World Trade Center, which spans below grade at four towers at the World Trade Center (although there is some above-grade space in 3 World Trade Center and 4 World Trade Center) and has as its centerpiece the Oculus, the Santiago Calatrava-designed PATH station.
Meanwhile, The New York Times reported today that Westfield will be hanging a 280-foot-long electronic billboard "along the main wall of an east-west underground gallery" connecting the Oculus to Battery Park City.
Retail broker Robin Abrams of Lansco, who has not marketed space at Westfield World Trade Center, said of the pop-up marketplace: "I think it is great and becoming the norm to program projects with a pop-up venue to support new ideas [and] retailers. It brings energy to the retail environment and supports the existing retail. Consumers are fickle and are always looking for new brands and new experiences. The pop-up program supplies that."
She also noted that "rather than have vacancies, the pop-ups allow developers to have a fully-tenanted center, and to try new concepts or brands that may be successful and transition to long-term tenancy. These programs make it possible for start-up retailers to operate a store with minimal risk, and bring a special and unique tenant mix, that changes on a regular basis."
A spokeswoman for Westfield didn't respond to a request for comment.
3 World Trade Center
,
4 World Trade Center
,
Brookfield Place
,
Burberry
,
LANSCO
,
Michael Goldban
,
Robin Abrams
,
Santiago Calatrava
,
Sugarfina
,
Westfield
,
Westfield World Trade Center
,
World Trade Center
,
Brookfield