L-3 Communications Renews 100K-SF HQ Lease at 600 Third Avenue
---
---
A prime contractor in aerospace systems and national security solutions, L-3 Communications is renewing its 100,000-square-foot corporate headquarters lease at 600 Third Avenue, a source told Commercial Observer.
L-3, which is based on the entire 32nd, 36th, 38th and some partial floors in the 42-story building between East 39th and East 40th Streets, recently renewed its lease for 15 years, the source said. The company, which also provides communication and electronic systems and products used on military and commercial platforms, has been in the building since 1990. There was no asking rent in the deal.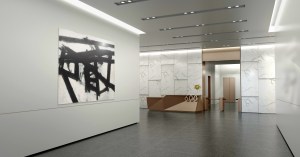 L&L Holding Company's leasing team has signed over 200,000 square feet in deals at its building this year. Over the summer, Kansas City, MO-based law firm Polsinelli PC took 40,592 square feet on the entire 40th, 41st and 42nd floors, as CO previously reported. The asking rent was $79 per square foot. The firm will be moving in at the beginning of next year. The Mission of Austria renewed its lease for the 13,129-square-foot entire 30th floor. And Genworth Financial signed a new lease for 5,218 square feet on part of the 24th floor.
There remains one 13,000-square-foot floor available for lease in the 550,000-square-foot building: 39.
The building is undergoing a $12 million-plus renovation including new lobby, brand new entryway with glass awning,13 elevators and public plaza adjacent to the building on East 40th Street.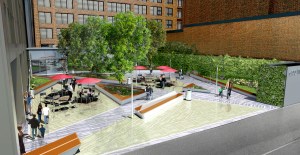 David Berkey and Andrew Wiener of L&L represented the building ownership in the L-3 transaction. They declined to comment on the deal, but Robert Lapidus, the president and chief investment officer of L&L, said in a prepared statement: "The 200,000-plus [rentable square feet] leased in 2015 at 600 Third is a testament to the success of our capital improvement plan. We are committed to the building for the long term and the lobby renovation together with the new public plaza are improvements that we expect will maintain the building's almost 100-percent occupancy."
Silvio Petriello of CBRE represented L-3. Mr. Petriello didn't respond to a request for comment via a spokesman.
L&L and GE Asset Management purchased the tower in 2004 for $212 million, property records indicate. BlackRock Realty Advisors picked up GE's equity stake in the building in October 2006 for $315 million.
600 Third Avenue
,
Andrew Wiener
,
BlackRock
,
CBRE
,
David Berkey
,
GE Asset Management
,
Genworth Financial
,
L&L Holding Company
,
L-3 Communications
,
Mission of Austria
,
Polsinelli PC
,
Robert Lapidus