Frisco Flash Storage Firm Finds Flat for Itself at 655 Third Ave.
---
---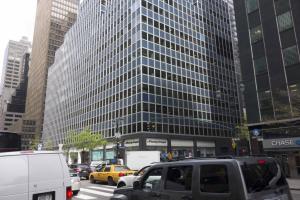 Nimble Storage, a San Francisco-based flash storage solutions firm that consolidates workloads and eliminates storage silos, is coming to New York City, Commercial Observer has learned.
The firm has signed a three-year lease for 6,609 square feet on the ninth floor at 655 Third Avenue between East 41st and East 42nd Streets, according to the building owner, The Durst Organization. The length of the lease is so short because "it's a rapidly growing company and they want the option to expand," said a spokesman for Durst. The asking rent was in the high-$50s per square foot.
"We are excited to have Nimble Storage join the Durst portfolio." said Jonathan (Jody) Durst, the president of The Durst Organization, in prepared remarks. "They will be moving into a newly prebuilt office suite which is ideal for technology sector tenants. I also want to congratulate our leasing team on the 100 percent occupancy of 655; it's clear that Third Avenue is back."
Jane Roundell, a principal and senior vice president at Cresa, represented Nimble Storage in the deal. Ms. Roundell didn't immediately respond to a request for comment. Durst was represented in-house by leasing manager Ashlea Aaron.
The 28-story building is comprised of 425,000 square feet, according to CoStar, with office space making up 96 percent of the building. Mitsubishi International Corporation, accounting firm Loeb & Troper and nonprofit International Trademark Association are tenants in the building. CO reported two months ago that Durst took a $75 million loan from J.P. Morgan Chase to finance recent upgrades on 655 Third Avenue, the first property the Durst family built from the ground up.