Steven Wu Pays $21.5M for SI Office Building Housing NYPD Offices
---
---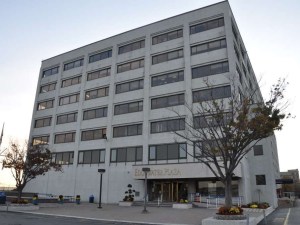 Developer Steven Wu has bought a Staten Island office building for $21.5 million, Commercial Observer has learned.
Mr. Wu closed on the nearly 269,000-square-foot Edgewater Plaza last week, according to Colliers International, which represented the seller. Mr. Wu plans to keep the building, officially at 1 Edgewater Plaza, as an office space, brokers in the deal said.
Jacklene Chesler, Richard J. Madison and Jeffrey Oram of Colliers represented the seller, LNR Property. Brian McGowan of Casandra Properties represented Mr. Wu, and did not return a request for comment.
Current tenants include offices for the New York Police Department, which has leased in the building for 20 years, with about 23,000 square feet. Staten Island University Hospital leases roughly 86,000 square feet and the city's Board of Elections has about 46,000 square feet.
Nearly 70 percent of the building is currently occupied, according to Colliers, with less than 88,000 square feet available for lease. Colliers is handling leasing and management for the property after Mr. Wu takes over.
While Mr. Wu has just closed on the building, he's already planning to renovate the building's mechanical and HVAC systems, Mr. Madison said. He's also in the process of acquiring 190-191 Edgewater Street a few properties away to eventually build condominiums and a hotel.
Edgewater Plaza is a five-mile drive from the Verrazano-Narrows Bridge and a two-mile drive from the Staten Island Ferry. Ms. Chesler said the area was prime for tenants because of its waterfront location, as well as a shortage of large office space in the borough.
"You just can't replace the position of the waterfront," she said. "There's just not a lot of quality office product in Staten Island."