180 Maiden Lane Owners Sign First Tenant Since Purchase [Updated]
---
---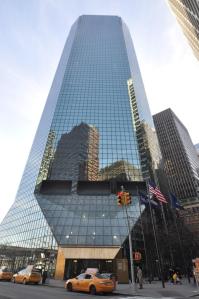 The Holborn Corporation has inked a deal for 25,000 square feet at 180 Maiden Lane, becoming the first tenant new ownership has signed since it took over the building earlier this year.
Currently based across the street at 88 Pine Street between Front and Water Streets, the reinsurance intermediary signed a 15-year lease in the building last month, according to John DiGregoria, the executive vice president of the Holborn Corporation. It will move into the sixth floor of the 41-story 180 Maiden Lane sometime this year, according to The Wall Street Journal which first reported the lease deal.
Tara Stacom,  Robert Lowe, Frank Cento and Justin Royce of  Cushman & Wakefield represented the landlord, along with Jesse Rubens, Rick Doolittle and James Tamborlane of MHP in-house. Richard Levine of CBRE represented the tenant, Mr. DiGregoria said.
Ms. Stacom was not available for comment.
Average asking rents in the building are $50 to $60 per square foot.
MHP Real Estate Services and Clarion Partners (CPREX) bought the 1984 building for $470 million in January from SL Green Realty Corp. and the Moinian Group in January, and have since launched a $28 million renovation of the property.
David Sturner, the co-principal of MHP, told Commercial Observer in March that the renovation included a revamped public plaza, a fitness center and a new cafeteria. During the same interview, Norman Sturner, the co-principal and founder of MHP, said there was 830,000 square feet of the 1.2 million-square-foot tower to be leased.
The Holborn Corporation is making a short move to its new office at 180 Maiden Lane, Mr. DiGregoria told Commercial Observer. The company was drawn to the new amenities coming to the building, which its staff currently doesn't have at 88 Pine Street, along with a more luring open floor plan.
"You could walk out the back of 88 Pine Street and in the  front of 180 Maiden lane," he said. "We just think it's going to create a great environment for our employees."
Update: This story was edited to include the full list of brokers.