Westfield Corp. To Move Into 1 WTC
---
---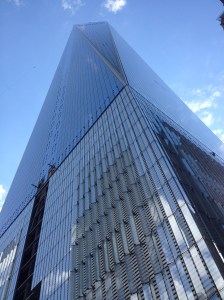 Australia-based retail company and World Trade Center Transportation Hub retail developer Westfield Corp. will move its New York City corporate office from 7 WTC to the 46th floor of 1 World Trade Center through a five-year, 12,000-square-foot lease, the New York Post reported this morning.
The company that's working with the building's primary owner Port Authority of New York & New Jersey to develop a 365,000-square-foot shopping and dining complex called Westfield World Trade Center slated to open next year inside the Santiago Calatrava-designed transit hub will move into a pre-built space with asking rents of $75 per square foot, said officials with the Durst Organization.
Eric Englehardt of Durst, which manages the development of 1 WTC through a joint venture with the Port Authority, represented Durst in-house, while Michael Rizzo and Richard Levine of CBRE negotiated on behalf of Westfield.
Officials at both companies declined to comment on the transaction, but both sides confirmed the deal. Officials at Westfield didn't return a request for comment.
While costs at the transportation hub have ballooned up to $2 billion over the expected budget, Port Authority officials have expressed confidence the station for subway and PATH trains is now moving on schedule for 2015. And the nearly-60-percent-leased 1 WTC could open as soon as the end of this month.
Westfield operates 40 retail destinations worldwide that netted a collected 425 million customer visits and $17 billion in sales last year, according to its website.