Chang Closes on R/GA Garment Center Buy
---
---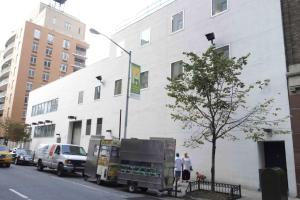 Sam Chang of McSam Hotel Group on Tuesday closed the $112 million purchase of 350 West 39th Street, home to global digital advertising agency R/GA, Commercial Observer has learned.
Mr. Chang said he doesn't know what he plans to do with the site, which is what he told Commercial Observer in June when he signed the contract. R/GA will be occupying the location until Oct. 31, 2015, Mr. Chang said, so he has time to sort it out. But the prolific hotelier could very well be considering building another hotel.
"It's a great spot for a hotel," said Robert Knakal of Massey Knakal Realty Services, who along with colleague David Kalish represented both sides in the all-equity deal. "We had a bunch of people bidding that wanted to do residential rentals, but that can't compete with hotel use in terms of substantiating value."
The sellers, which include Robert Greenberg, R/GA's founder, chairman and CEO, bought the two-story, 20,000-square-foot 1968 commercial building between Eighth and Ninth Avenues in 1984, as CO previously reported. Mr. Chang has the ability to build up to 300,000 square feet at the site.
R/GA is moving to 173,000 square feet on the entire 12th floor and part of the 11th floor at Brookfield Property Partners' Five Manhattan West at 450 West 33rd Street, as was previously reported.