Pig Heaven to Reopen on Upper East Side
---
---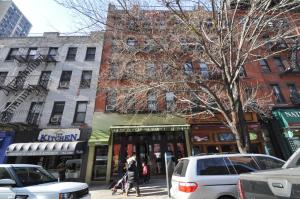 Beloved Chinese eatery Nancy Lee's Pig Heaven will reopen this fall in a 2,000-square-foot retail space at the Brodsky Organization's 1420 Third Avenue between East 80th and East 81st Streets, the New York Post reported this morning.
The takeout and sitdown gem that formerly drew celebrity clientele such as former Mayor Rudy Giuliani, director Steven Spielberg and actor Tom Hanks at its now-shuttered location one block east will move into a space with asking rents around $200-per-square foot, the publication reported.
"We are honored to have played a role in the preservation of an Upper East Side treasure that was on the verge of being uprooted from the neighborhood," said Alexander Brodsky, a principal at the Brodsky Organization, in a prepared statement. "My family has been frequenting Pig Heaven since I was a child, and we welcome them to our growing roster of restaurant tenants."
The company declined to disclose lease terms or the names of the brokers who negotiated the new arrangement for the restaurant that closed this summer after its previous building at 1450 Second Avenue changed hands, but the restaurant's owner, whose website says the new spot will open "very soon," hailed the new location that sits near the spot the restaurant occupied for 30 years.
"We are eager to open this new space and continue serving a community that has become like family," Ms. Lee said in a prepared statement. "After decades in the neighborhood, we could not imagine being anywhere but the Upper East Side."