Boddewyn Gaynor Architects Plans Downtown Move [Updated]
---
---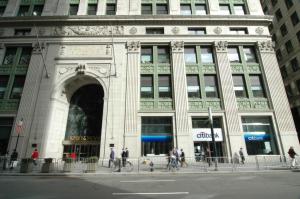 After 26 years in its Soho home, Boddewyn Gaynor Architects is moving to a new space just above Wall Street, Commercial Observer has learned.
At its current 7,500-square-foot digs, 434 Broadway near Howard Street, the landlord, Savanna, is tripling the architecture firm's rent, said Alan Gaynor, the founding principle of Boddewyn Gaynor Architects.
Now that its lease has expired, Boddewyn Gaynor Architects has taken 7,000 square feet at 120 Broadway, just north of Pine Street, from Silverstein Properties. The firm plans to move into the 40-story building, known as The Equitable Building, in mid-December.
"I've had it with this neighborhood," Mr. Gaynor said. "[There are] more tourists than I can deal with."
The relocation lease is for 10 years. The asking rent was in the mid-$40s per square foot, said Colliers International's Robert Goodman, who represented the architect in the deal.
"It's an interesting space," the architect said, with "particularly" low ceilings. Plus, "I liked the price. I'm no dummy."
The majority of the new space "will be a studio with a benching system down the center of the spine," Mr. Gaymor said. "It'll have full kitchen and conference room, three private offices." Plus there will be space for the firm's large library of manufacturer's catalogues and samples. Finally, the office will be outfitted with LED lighting.
Because Boddewyn Gaynor Architects's new space is  on what was a mechanical floor, the windows aren't as high.
"Because of the windows and the challenging light coming into the space it really necessitated a creative firm being able to optimize the potential use of the space," Mr. Goodman said. Camille McGratty was Silverstein's in-house representative. Mr. Goodman said the Class A property is also home to architecture firm Beyer Blinder Belle.
Update: This story was edited to include the brokers in the deal as well as a comment from the tenant's broker and a revised asking rent.