Expanding Urgent Care Chain Opens First Manhattan Location [Updated]
---
---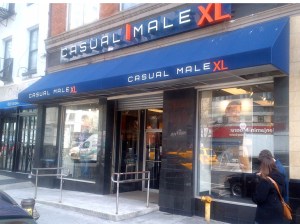 Urgent care center company ProHEALTH will soon move into its first Manhattan location on the ground floor of Manhattan Skyline Management Corp.'s building at 291 Third Avenue in Gramercy Park through a 10-year, 3,800-square-foot lease, Commercial Observer has learned.
The firm operates 20 centers in the outer boroughs and Long Island, but officials with the firm chose the commercial condo underneath a residential building to be close to prospective patients, said Josh Roth, vice president for retail leasing at Manhattan Skyline.
"The dense residential community as well as the physical layout of the space made it ideal for their first Manhattan location," Mr. Roth wrote in an email.
Mr. Roth represented the landlord in-house in the deal, while Andrew Mandell of Ripco Real Estate represented ProHEALTH.
"ProHEALTH is actively looking for more locations in Manhattan and the outer boroughs," Mr. Mandell said.
Asking rents at the space run $125 per square foot.
Update: This story has been updated with a more specific picture of the location and to correct an earlier error that reported ProHEALTH opened Aug. 1, which was actually the start of the 10-year lease. The urgent care company will open the location in coming months, officials with Manhattan Skyline said.