In Hot Market, Master Leases Gain in Popularity
---
---
Buoyed by New York City's strong commercial market, where there is pent-up demand from buyers, landlords have shown an increasing interest in master leases.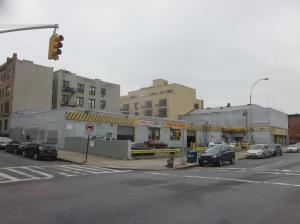 "I think that with retail rents and apartment rents being at all-time highs you'll see this trend more because people want to maximize the value of the assets without giving up the assets," said Jason Pruger, an executive managing director at Newmark Grubb Knight Frank Retail.
Master leases appear to be a win-win for all parties involved. The landlord doesn't have to invest capital to improve the space for lease, he capitalizes on an income stream while retaining ownership and he avoids a tax hit. The master lessor often improves the property and then leases it out with an increased rent. It makes particular sense when a landlord doesn't want to give up ownership of a property or doesn't have development expertise.
"There are some owners who have owned their properties for so long that they have no basis in them and if they sell it is all profit," said Lansco's Robin Abrams. "Thus they would need pay most of their profit as taxes on gains. This can be avoided if instead they do a long term master lease—limited to 49 years—or it is taxed as if a sale. Also, even if the property is encumbered for a lengthy period, it eventually reverts back to the original ownership or their heirs."
There have been some notable mater lease deals reported in The Real Deal recently. Chicago's American Landmark Property and RXR Realty paid $194.5 million to GFI Development and Starwood Capital for a long-term leasehold at 470 Vanderbilt Avenue in Fort Greene. An entity affiliated with Dallas-based Lone Star Funds nabbed a roughly 76-year ground lease valued at $82 million for the property under the Hilton Midtown East at 304 East 42nd Street.
Jack Joseph Sitt and Ruby Ventures purchased a commercial ground lease at 335 Canal Street out of bankruptcy for $13.5 million. Stillman Development entered a long-term lease agreement for 147 East 86th Street and bought the adjacent 151 East 86th Street for $82 million. And three companies, including Slate Property Group, paid about $1.18 million in annual rent for a 99-year lease at a development site at 535 Fourth Avenue in Park Slope.
David Schwartz, a principal at Slate, said his company wanted to do the Park Slope deal because of the location and the opportunity to build 141 units in that neighborhood.
"There are no other sites of that size in Park Slope," he said, noting that the sellers drove the structure of the deal. "Everything else of that size is in Downtown Brooklyn."
Robert Khodadadian of Skyline Properties, who negotiated a 99-year triple-net ground lease for a 35,000-square-foot property located at 4-14 West 125th Street for roughly $25 a foot, said a building owner can avoid capital gains and a 1031 exchange by holding onto the building and master leasing it out for a period of 49 years or less. The arrangement allows for the buyer to get "complete control of the property" and not to have to invest a lot of money in the deal.
Master leases aren't a new concept.
Larry Silverstein signed a 99-year lease at the World Trade Center, valued at $3.2 billion, in July 2001. And Battery Park City Authority holds a master lease for all of Battery Park City.
But in a hot market where owners don't want to give up their properties, master leases present a sound option.
"Buyers are willing to pay astronomical prices specifically for a retail product," Ms. Abrams said. "They prefer to buy but they can do a master lease. They can reprice the area rents if they control enough property in a neighborhood."