Law Firm Suites Signs Sublease at 830 Third Avenue
---
---
Law Firm Suites, an office space provider catering to law firms, has signed a 12,332-square-foot sublease from LeClairRyan at 830 Third Avenue. Asking rent for the deal, which lasts through November 2018, was $45 per square foot.
LeClairRyan, a corporate law and litigation firm, operates its New York headquarters from space at 885 Third Avenue. The firm moved from its original New York office at 830 Third Avenue following a merger.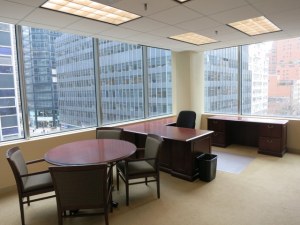 "LeClairRyan has continued to grow in New York City, but still needed to shed some excess space in secondary locations," said Ted Rotante, an executive managing director with Colliers International, in a prepared statement.
Mr. Rotante arranged the sublease on behalf of LeClairRyan along with Robert Goodman.
Founded in 2007, Law Firm Suites operates locations at both 830 Third Avenue and 11 Broadway in the Financial District. Pricing for space ranges from $895 for a workstation to upwards of $3,295 for a premium office.
Neal J. Lerner, of Neal J. Lerner & Co., represented Law Firm Suites in the sublease.