Unilever takes 30,000 SF in Tribeca
---
---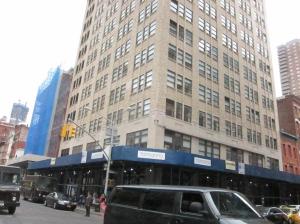 Multinational consumer goods company Unilever has signed a lease for 30,000 square feet on the top two floors of 99 Hudson Street.
With a premium asking rent of $78 per foot, Unilever has taken floors 16 and 17, which include access to an outdoor roof deck, Crain's reported. 
The length of the lease at the 189,389-square-foot commercial condominium between Franklin and Harrison Streets, wasn't reported.
Executive staff will occupy the space, which has ceiling heights of 12.5 feet to 13 feet.
In 2012, JMC Holdings acquired the top three floors, comprised of 34,722 square feet, at the 1930 building from National Association for the Advancement of Colored People for $18.5 million.
Cushman & Wakefield's Alex Cohen represented Unilever in the lease negotiations. JMC was represented by a CBRE leasing team led by broker Paul Amrich.
In October, Commercial Observer learned that ecommerce media company HookLogic, which offers online advertising services to a variety of brands, had signed a four-year, 11,721-square-foot sublease from BGB New York on the ninth floor at 99 Hudson Street. HookLogic's rent is in the low-$50s per square foot, according to data from CompStak, slightly higher than BGB's rent for the space, which is in the high-$40s per square foot.