Life Insurance Company Renews Early at 460 West 34th Street
---
---
SBLI USA Mutual Life Insurance Company has signed an eight-year renewal for the entire 33,000-square-foot eighth floor of 460 West 34th Street, Commercial Observer has learned. Asking rent for the space was in the mid-$40s per square foot.
The tenant, formerly known as the Savings Bank Life Insurance Fund, has occupied space in the building since 1987. As previously reported, the New York-based insurance provider had signed a five-year renewal at the building as recently as 2012.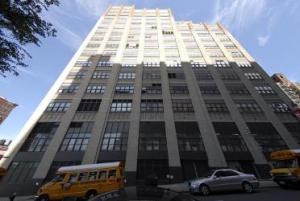 "Given the acceleration of the development in the immediate surrounding area at Hudson Yards, SBLI USA saw value in extending its commitment and staying in the neighborhood," said Paul Revson, an executive managing director at Studley, who represented the tenant, in a prepared statement. "With the exciting changes occurring in the area, such as the construction of Manhattan West and the extension of the 7 train, a renewal proved to be in our client's best interest."
Mr. Revson represented the tenant alongside colleagues Daniel Horowitz, Jeffrey Peck and Zev Holzman. Edward Hart of Kaufman Realty represented the Kaufman Organization, the landlord.
"With rental rates expected to rise, as an entirely new submarket takes root around them, SBLI USA sought to gain certainty in its future occupancy costs by fixing an 8 year lease extension, almost 4 years in advance of its lease expiration," Mr. Horowitz added in a statement.
Founded in 1938, SBLI USA today boasts $1.5 billion in assets, including $89 million in surplus capital.