Evercore Grabs More Space on East 52nd Street
---
---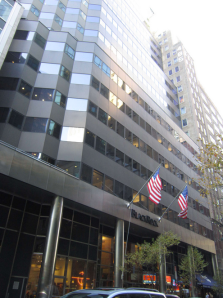 Independent investment banking advisory firm Evercore Partners has signed a lease to expand its offices in New York. 
The firm, which advises clients on mergers, acquisitions, public offerings and other strategic transactions, will add 30,356 square feet to its New York presence, taking the entire 11th floor and a portion of the 12th floor at 40 East 52nd Street. Move-in is expected later this summer. The deal spans the next nine years. 
Evercore will also continue to operate out of its offices across the street at 55 East 52nd Street. 
"We're delighted that one of the elite names in the international financial community has chosen 40 East 52nd Street to continue its growth and expansion in the New York marketplace," said Bill Rudin, the co-vice chairman and chief executive officer of Rudin Management Company, in a prepared statement. "This transaction is a key indicator that the financial services sector is maintaining its status as a signature industry in Midtown Manhattan."

Rudin Management was represented by its in-house broker Tom Keating. Alan Desino of Colliers International was on the other side of the table negotiating for Evercore. Asking rents in the building range between $60 and $70 per square foot. 
Financial and media services firms BlackRock, Inc. and Business Wire, among others, are also in the building, which now has only 12,000 square feet available.