Doctor Seals Move to 57 West 57th Street with Patient's Help
---
---
NY Physical Rehabilitation and Wellness Center has signed a 10-year, 5,800-square-foot lease for a portion of the 17th floor at 57 West 57th Street, Commercial Observer has learned.
The deal was brokered on the tenant side by Richard M. Warshauer of Colliers International, who is a patient of the center's chief practitioner, Dr. Craig Antell.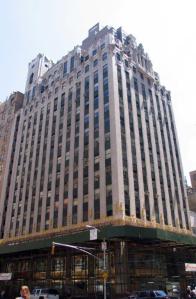 "I am one of his patients and that is how the search came about," Mr. Warshauer noted. "He cured my problem and I cured his problem."
The tenant was attracted to 57 West 57th Street because of the landlord's willingness to accept medical tenants. Asking rent for the space was $56 per square foot. NY Physical Rehabilitation and Wellness Center is expected to relocate from 1776 Broadway by the end of the month.
"Speed was the top priority," Mr. Warshauer said of the search. "The tenant wanted something yesterday this was immediately available."
Dr. Antell is a prominent pain management expert in New York. His practice, associated with North Shore Jewish/Lenox Hill and New York University Hospitals, includes both physicians and physical therapists.
The tenant roster at 57 West 57th Street includes Ford Models. The agency leased 11,239 square feet on the top three floors of the building in 2010.
The landlord, a partnership of top Colliers executives, was represented by Michael D. Joseph, also of Colliers.