Nonprofit Publishing House Moves to 120 Wall Street
---
---
The New Press, a not-for-profit publishing house, has signed an 8,149-square-foot lease on the 31st floor of Silverstein Properties' 120 Wall Street.
When reached for comment, a representative of The New Press confirmed the relocation, adding that the publisher moved to 120 Wall Street from 38 Greene Street in Soho in mid-December. Silverstein Properties also confirmed the lease.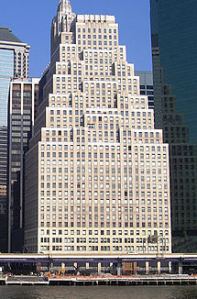 Another nonproft, INROADS, previously signed a deal for the 31st floor through 2017, with rent in the mid-$40s per square foot, according to data from CompStak. However, The New Press signed a direct lease after the landlord agreed to a termination with the previous tenant.
The New Press, which began publishing in 1992, focuses on works addressing social issues, including race relations, women's issues, immigration, human rights and economics. The New Press's books are distributed by the Perseus Books Group.
Designated as an Association Center, Silverstein's 120 Wall Street is part of an incentive program sponsored by the State of New York through the Empire State Development Corporation. The program includes a real estate tax exemption in exchange for leasing to nonprofits.
The property was damaged by Hurricane Sandy and underwent a thorough renovation that included moving the building's systems to the mezzanine level of the building. Currently, 120 Wall Street boasts 96 percent occupancy with two 4,000-square-foot retail spaces set to hit the market this month. 
The New Press's former 9,100-square-foot space at Zar Property's 38 Greene Street, which it occupied for 20 years, is currently on the market for lease. Zar Property declined to comment.
The landlord is represented in-house by Roger Silverstein, Joseph Artusa and Camille McGratty. 
120 wall street
,
38 Greene Street
,
Camille McGratty
,
CompStak
,
INROADS
,
Joseph Artusa
,
Perseus Books Group
,
Roger Silverstein
,
Silverstein Properties
,
The New Press
,
Zar Property